Zucchini is a summer staple veggie and we've rounded up our best sweet zucchini recipes and savory zucchini recipes.
Whether you're looking for zucchini bread, taco zucchini boats, zucchini lasagna — or anything in between, you've come to the right place!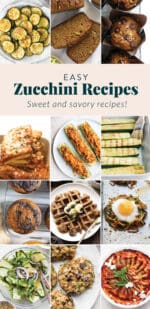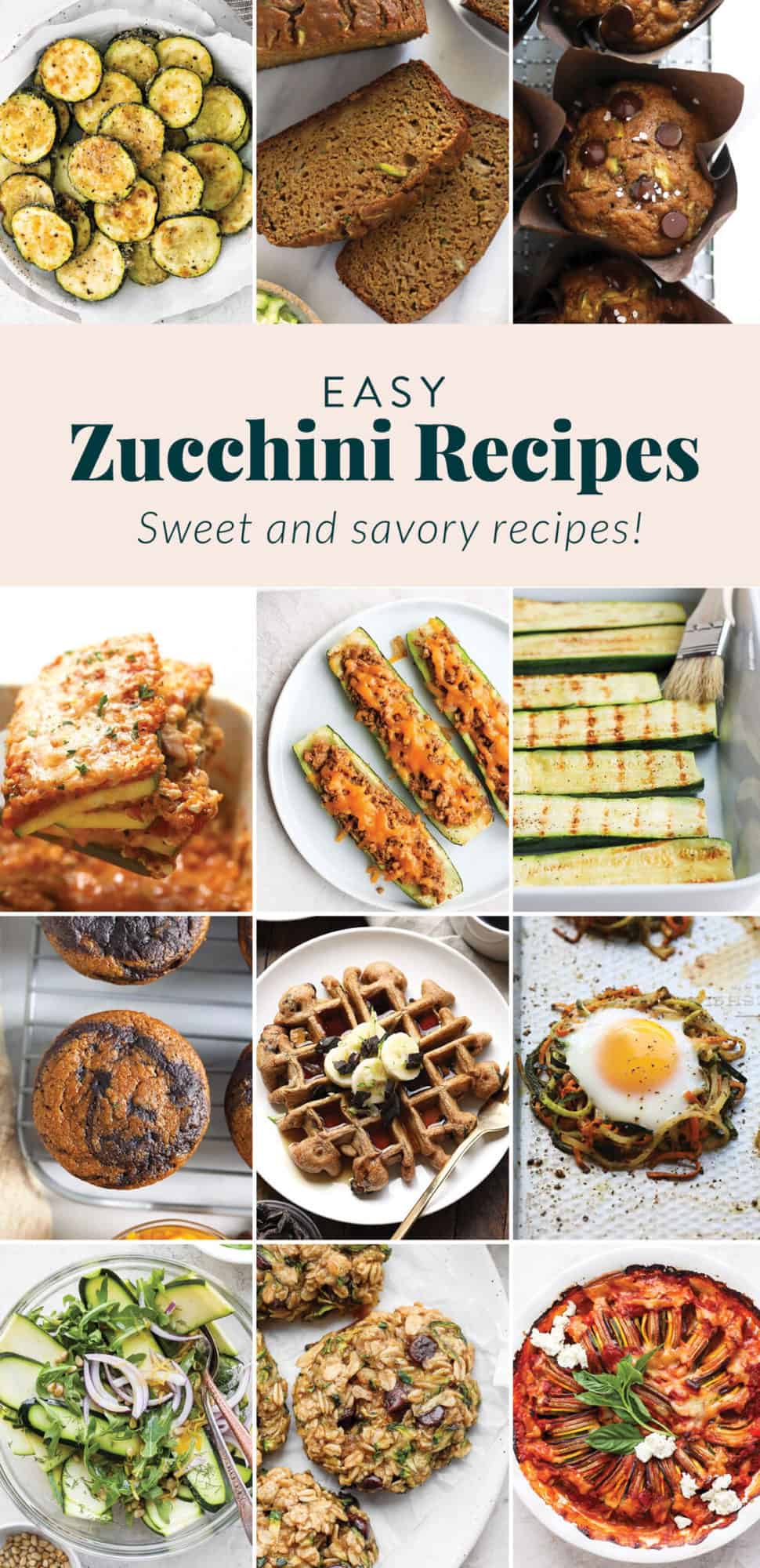 We Love Zucchini
We're approaching the end of summer and zucchinis are growing like wildfire! You've either got a garden with loads of zucchinis coming out of your ears or you have that one friend that keeps leaving their extra zucchini on your doorstep.
What is zucchini? Zucchini is a green summer squash that is extremely easy to grow in many American climates.
Is zucchini a fruit or vegetable? Since zucchinis have seeds and grow from a flowering plant, they are considered a fruit.
Zucchini is a great fruit for so many reasons. It's easy to whip up as a grilled side and can be served both sweet (re: zucchini bread) and savory (re: zucchini lasagna).
Health benefits of zucchini
From a nutritional standpoint, zucchini is a top-notch fruit.
0g fat
high in B6, folate and vitamin C
high in magnesium
lower in calories
33 calories/1 medium zucchini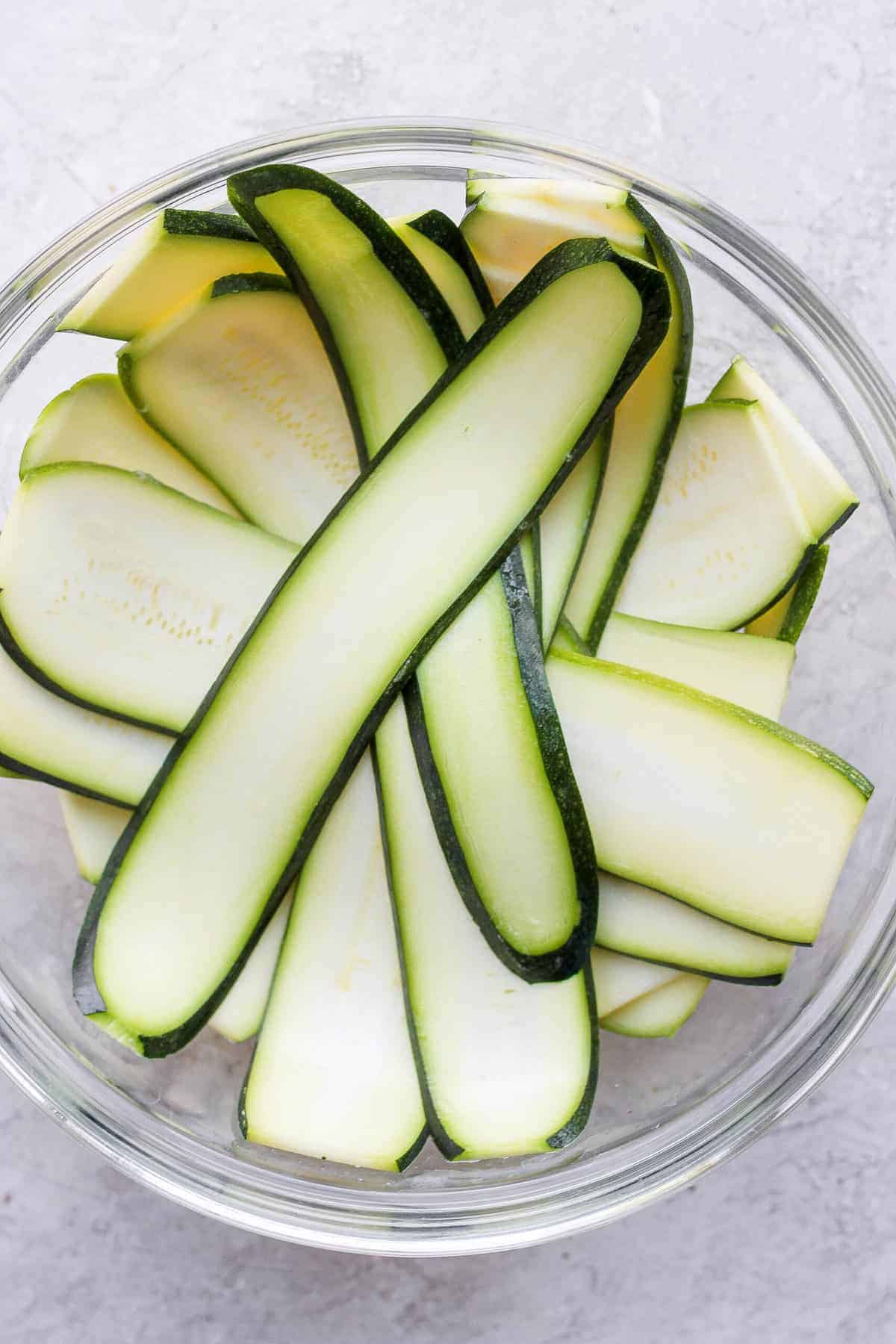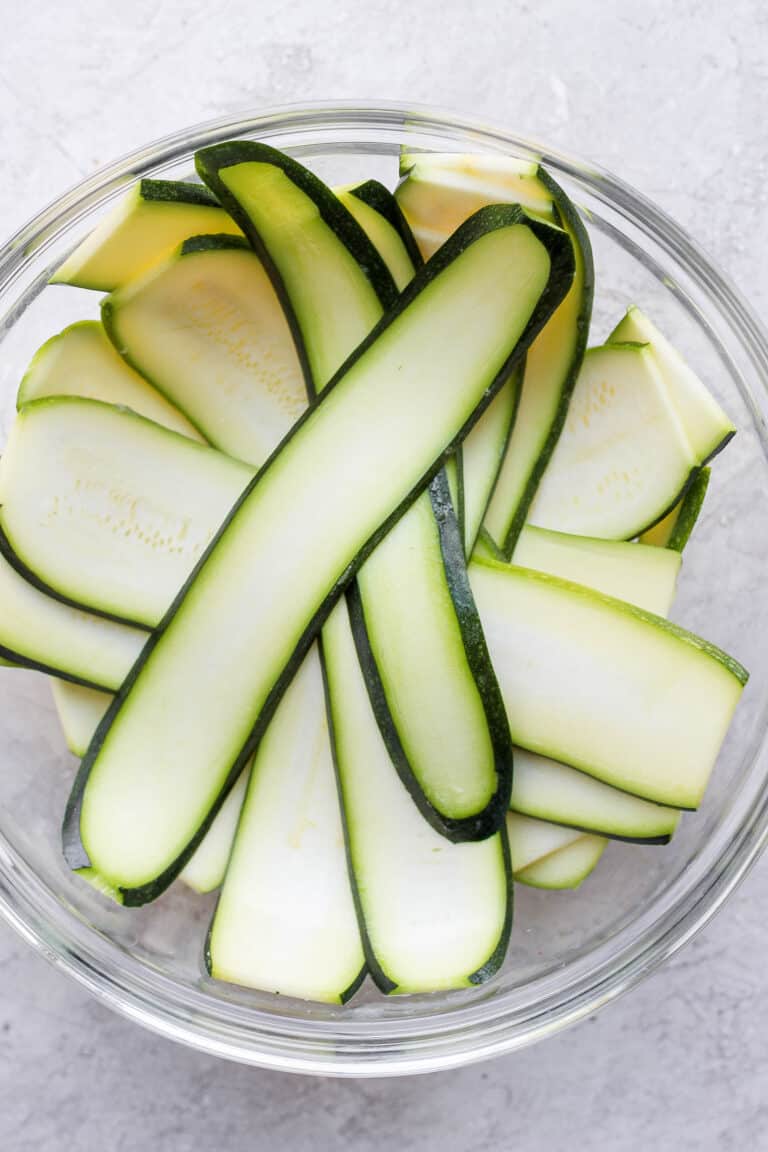 Top 5 Best Zucchini Recipes
If you're looking for a zucchini recipe that's tried and true and rated 5-stars, stop right here! Here are our top 5 zucchini recipes that you guys love.
Parmesan Baked Zucchini
Parmesan baked zucchini is such an easy and delicious recipe. Everyone gets their veggies in with these zucchini coins that are tossed in olive oil, parmesan cheese, salt, pepper, and garlic.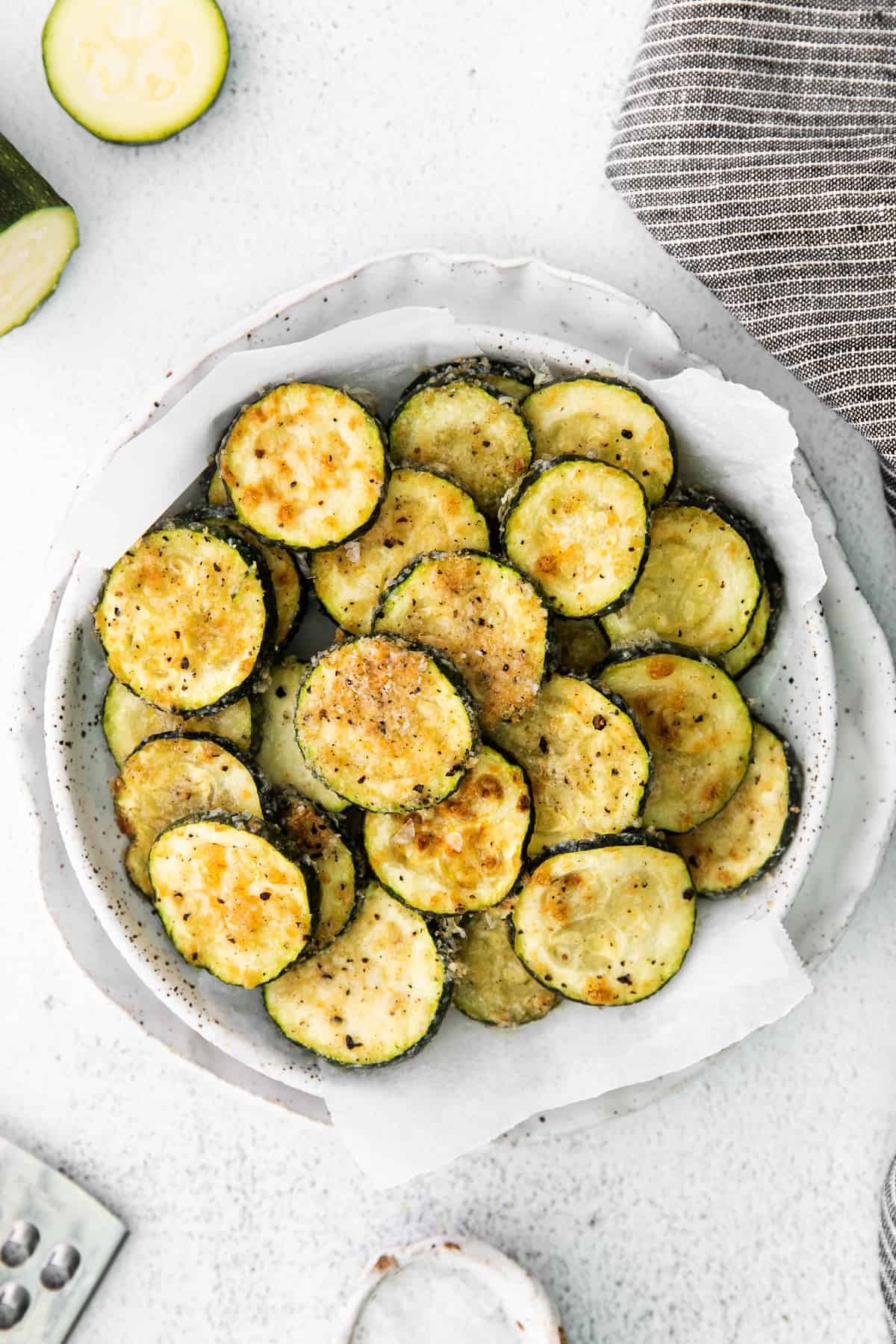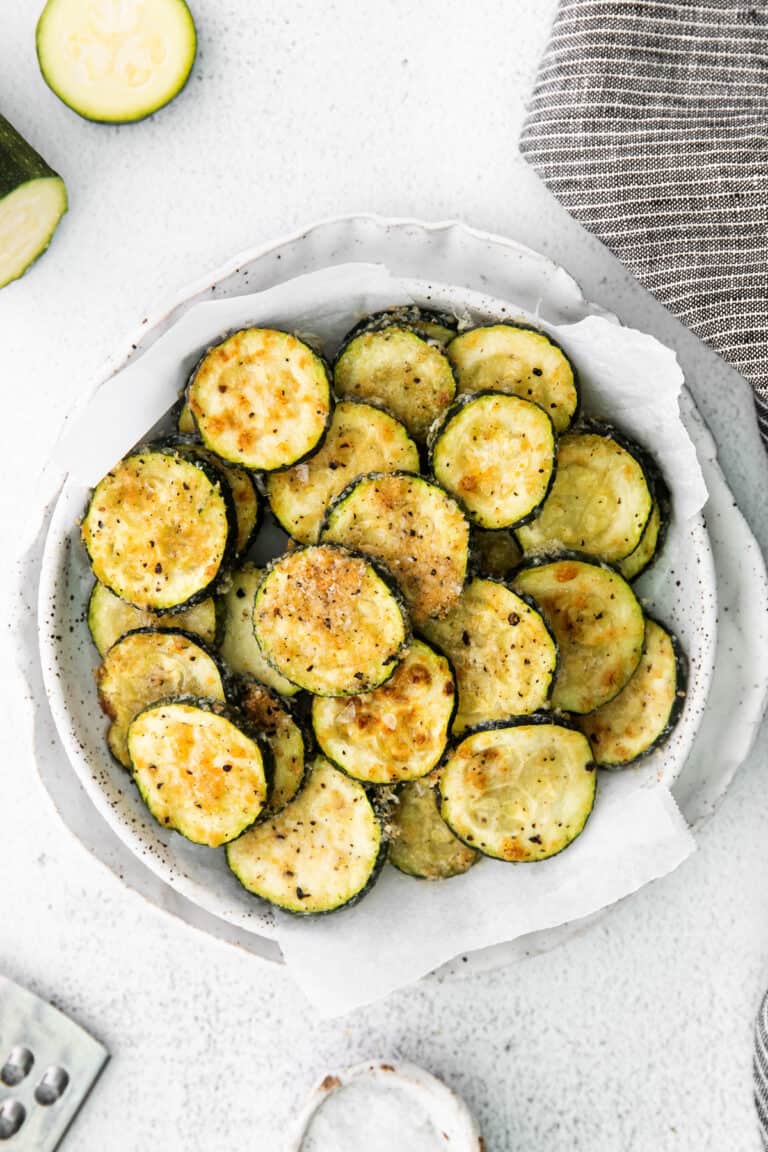 Healthy Zucchini Bread
Make yourself a loaf of healthy zucchini bread made with 100% whole grains and no butter! This zucchini bread is perfect for an easy breakfast or an easy snack in the afternoon!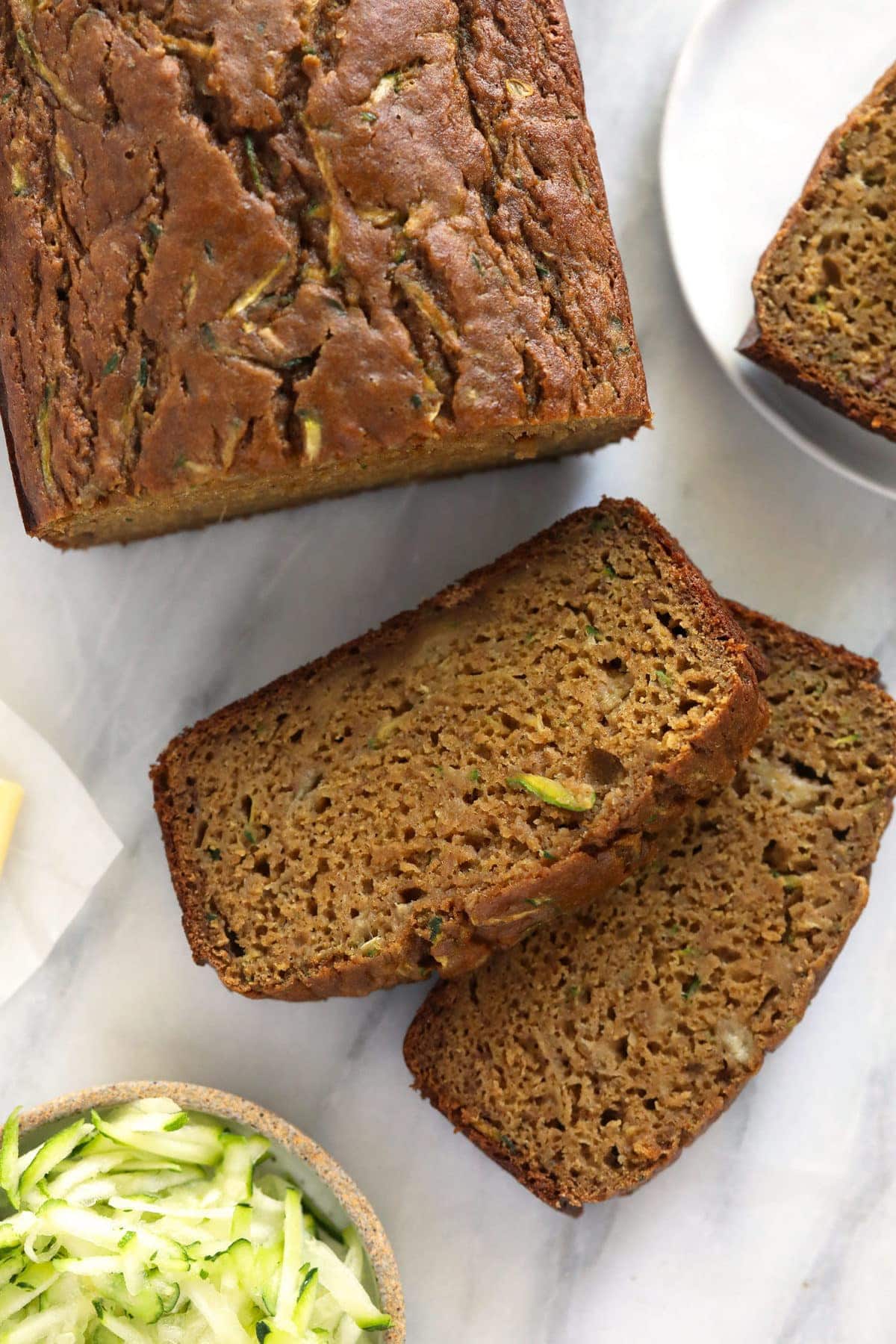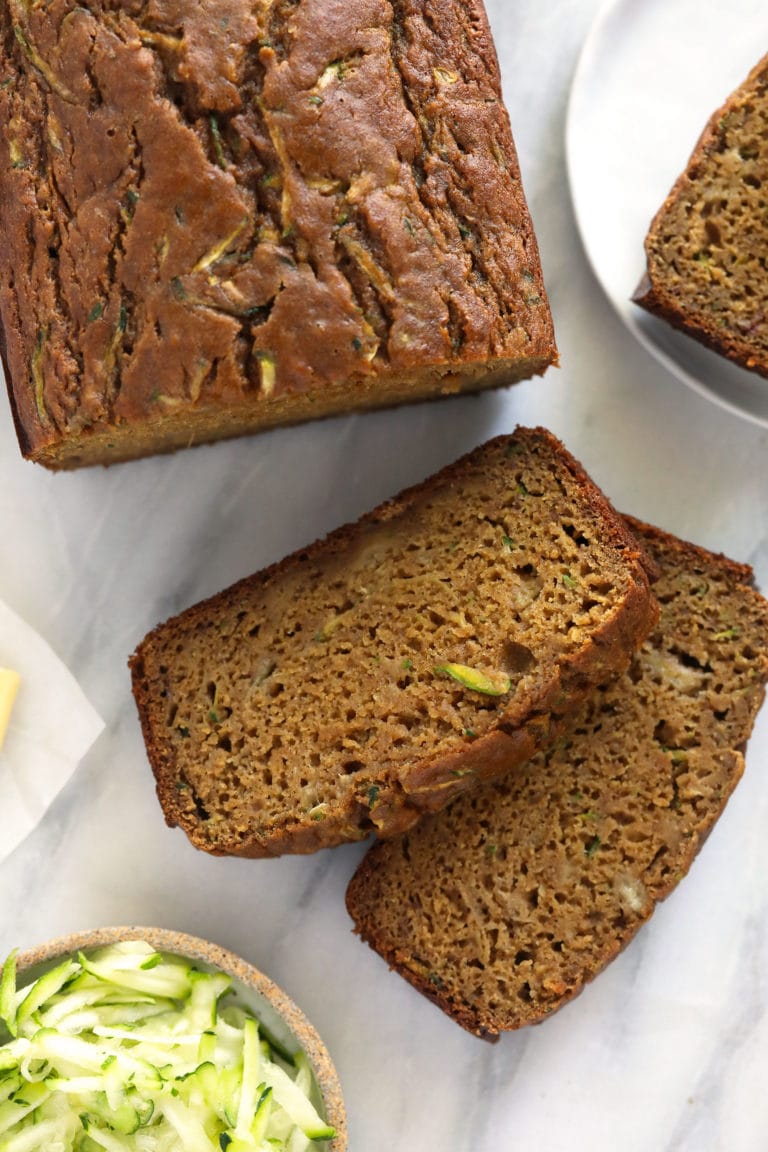 One-Bowl Zucchini Muffins
This zucchini muffin recipe is sweetened with banana, maple syrup, and coconut sugar and uses 100% white whole wheat flour.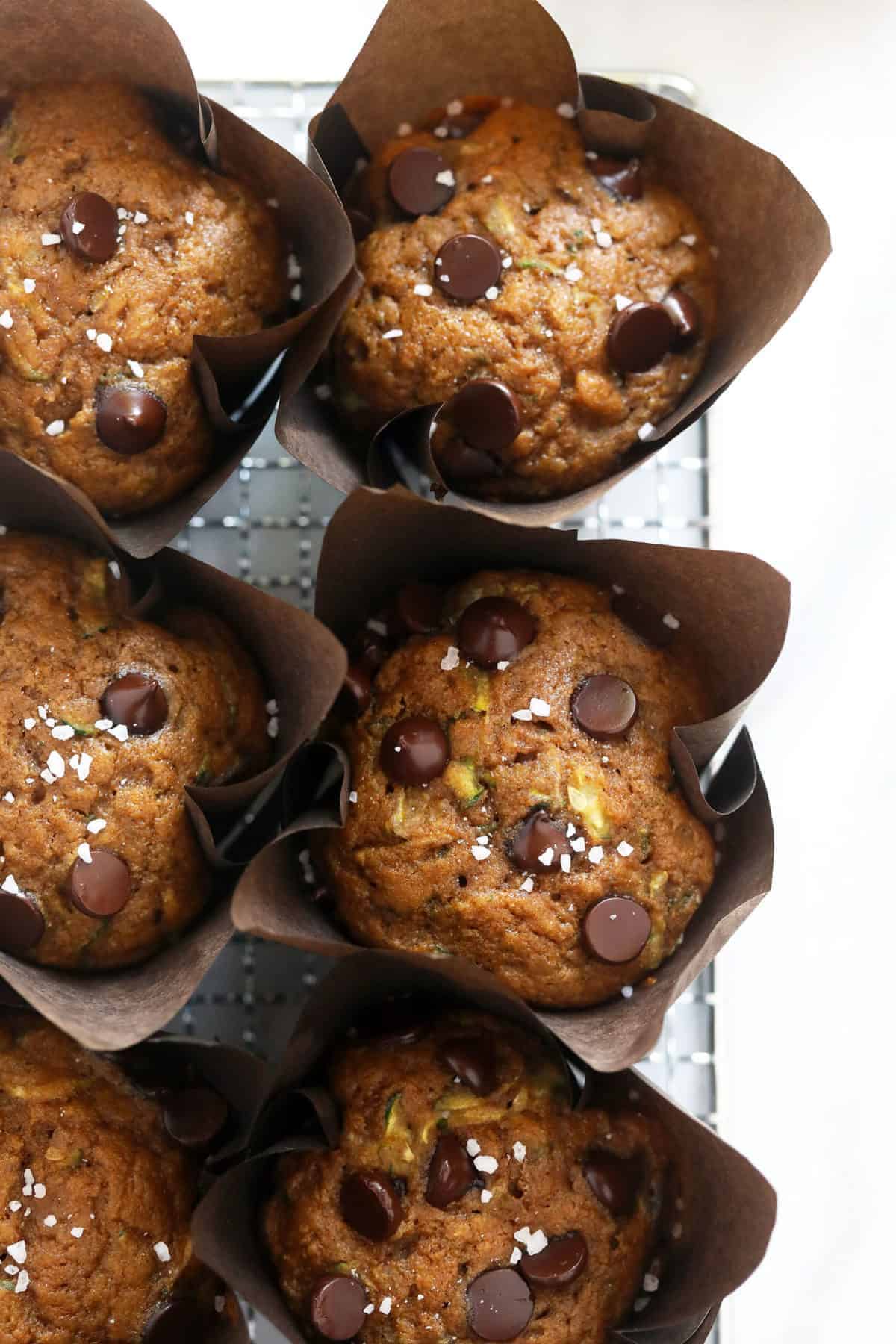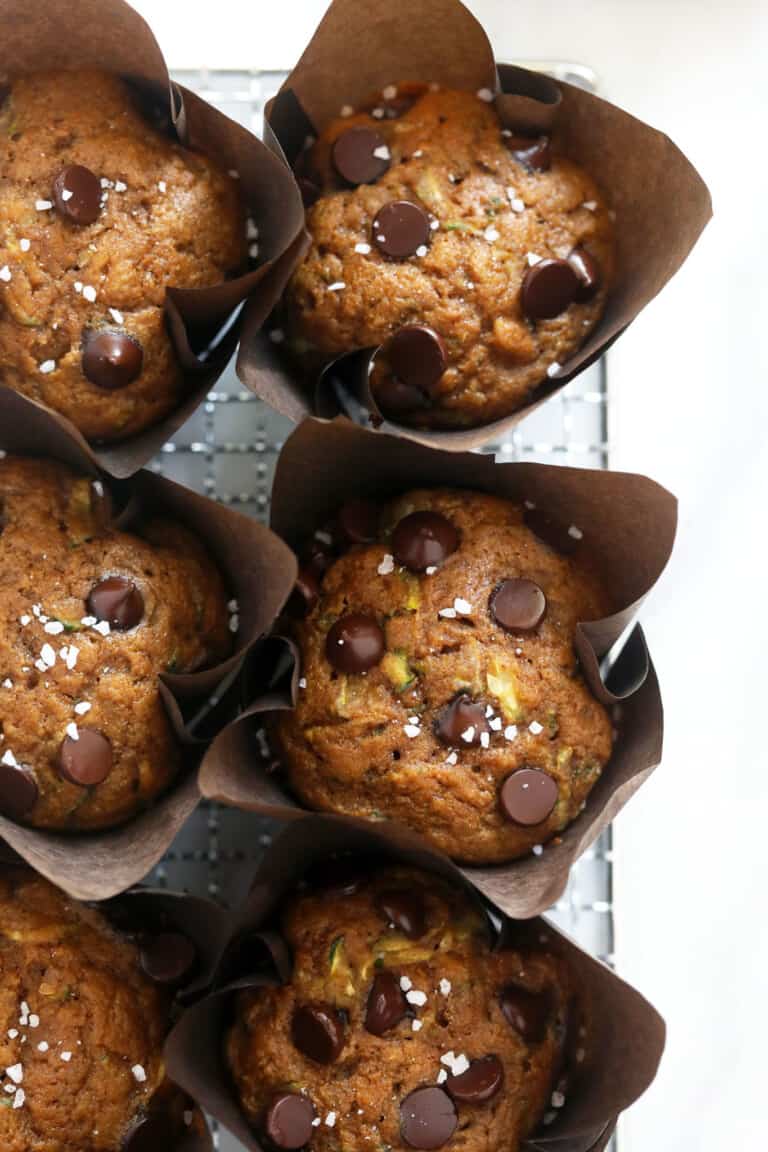 Zucchini Lasagna
This vegetarian zucchini lasagna fuses all of the delicious flavors of Italian cooking with a midwestern, healthy twist!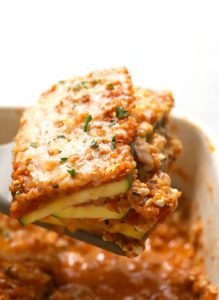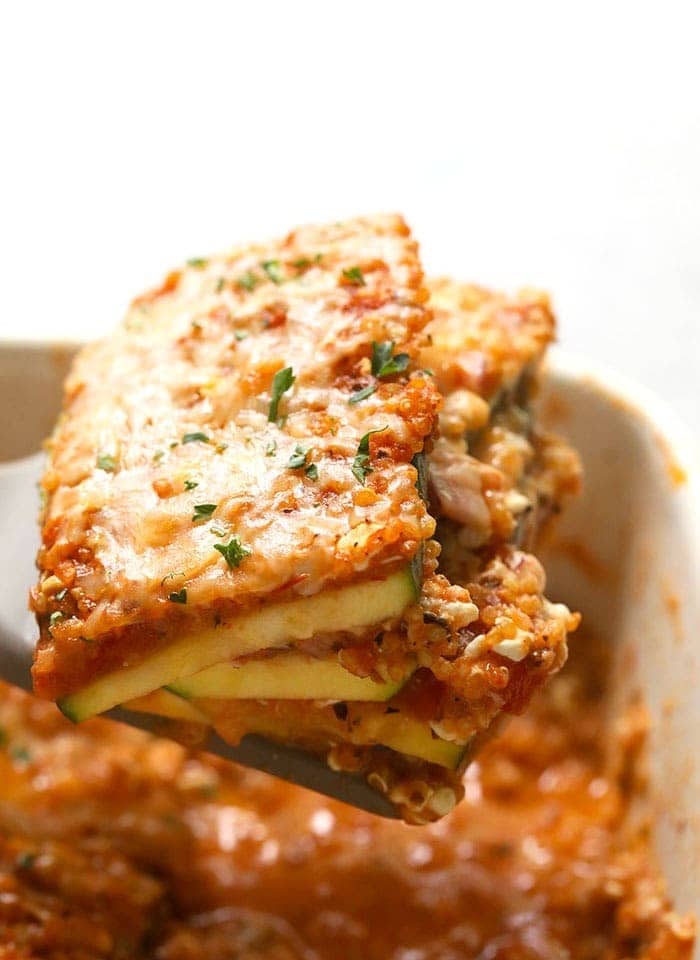 Taco Zucchini Boats
Jazz up taco night with these low-carb and delicious Taco Zucchini Boats! They're ready to eat in under 30 minutes and can be made on the grill or in the oven. Enjoy!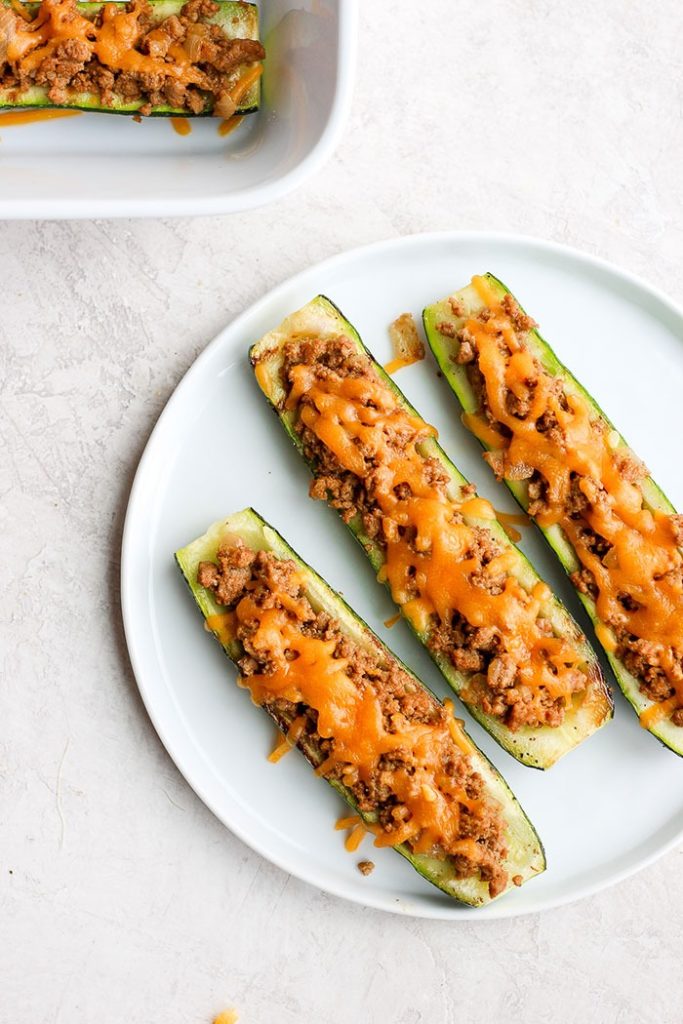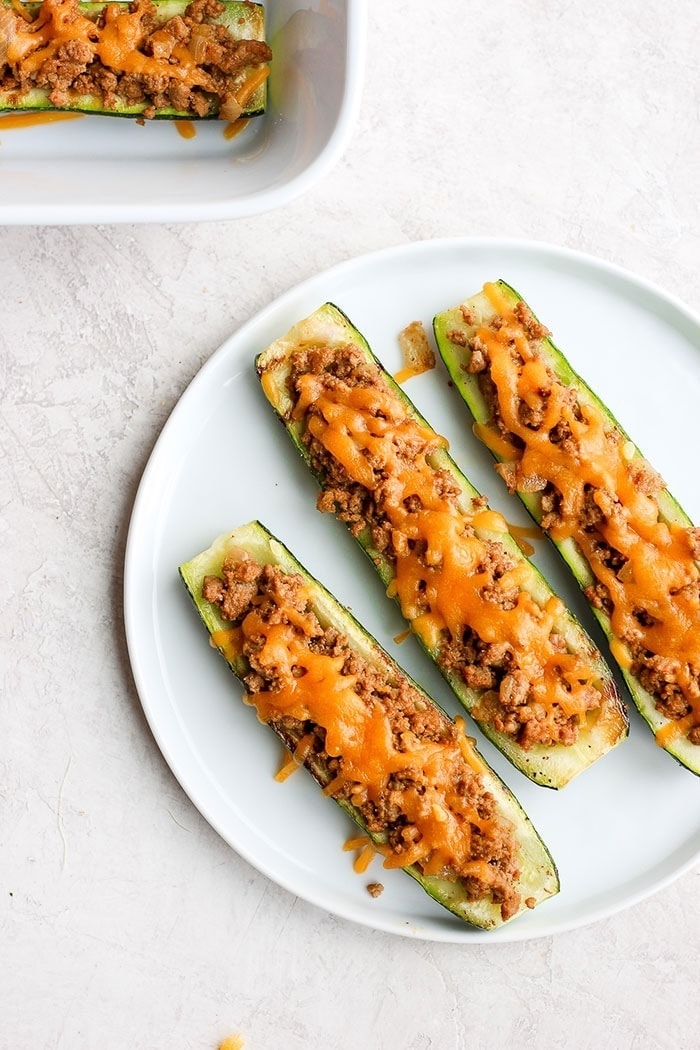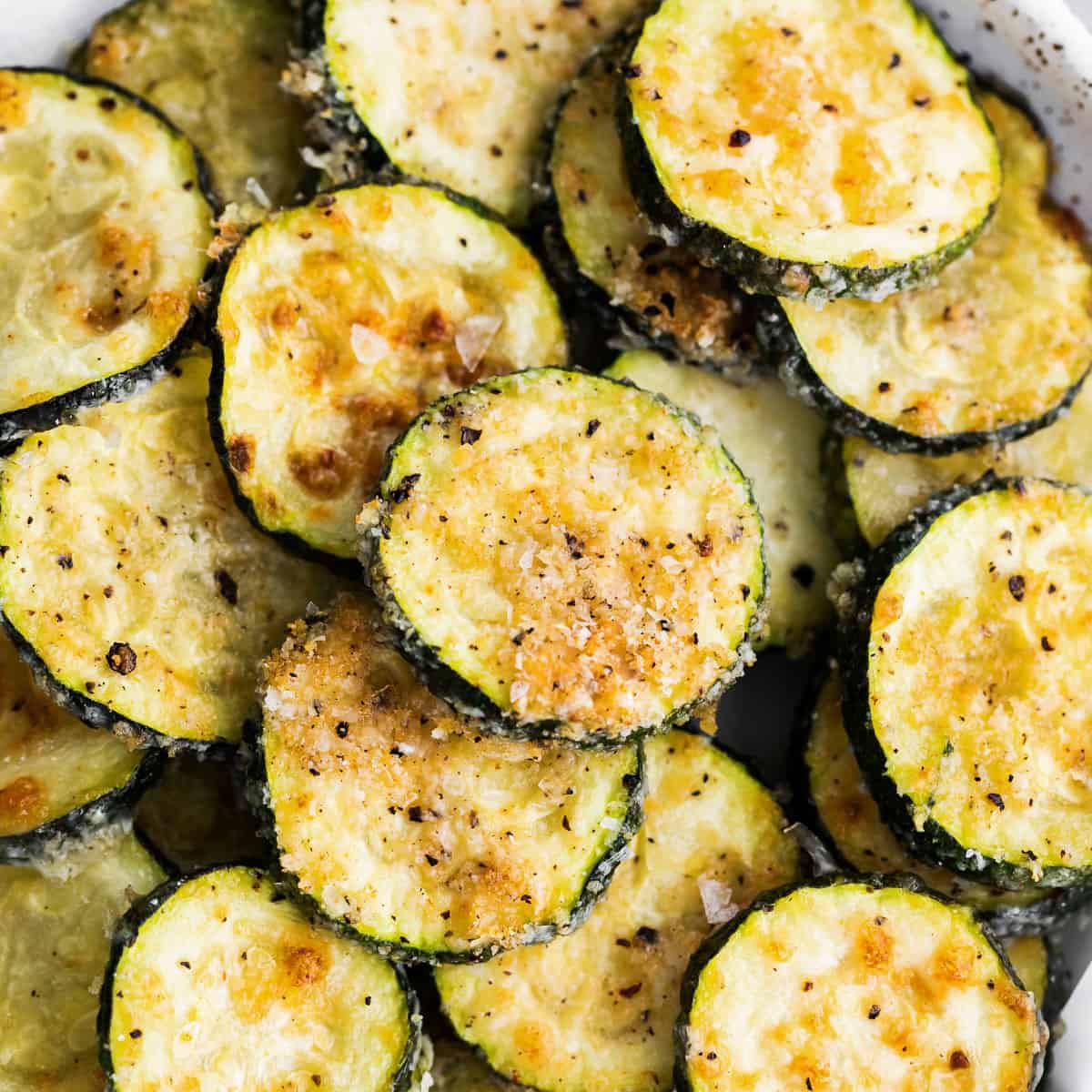 Easy Air Fryer Zucchini
If you're looking for an easy, tasty zucchini recipe, try our Air Fryer Zucchini rounds! They're coated in parmesan and spices and air-fried to perfection.
Prep: 5 minutesCook: 4 minutesTotal: 9 minutes
Fat 18 Carbs 9 Protein 10
Yield 4–6 1x
Ingredients
¼ cup

olive oil

4

medium zucchinis, sliced into

¼

-inch rounds (~4 cups)

1.75 cups

grated parmesan cheese 

2 teaspoons

garlic powder

1/2 teaspoon

ground pepper

pinch cayenne pepper

1/4 teaspoon

salt
Instructions
Preheat the air fryer to 400ºF. Spray the air fryer basket with cooking spray. 

Next, place the sliced zucchini in a bowl and toss with olive oil. Set aside. 

In a separate bowl, add parmesan cheese, garlic powder, pepper, cayenne pepper, and salt to a bowl and mix. 

Dredge each oiled zucchini round through the parmesan mixture. Be sure that the zucchini rounds are completely covered in the parmesan mixture. Place each zucchini round on a separate plate. 

Once all the rounds are coated, line the bottom of the air fryer with the coated zucchini. If you have a smaller air fryer you may have to cook the zucchini in a couple batches. 

Spray the zucchini with non-stick cooking spray and cook the zucchini in the air fryer for 3-4 minutes or until golden brown. 

Carefully remove the zucchini from the air fryer with a spatula or fork. 

Serve immediately. 
Nutrition Facts
Serving Size: 1/6 Calories: 228 Sugar: 3 Fat: 18 Carbohydrates: 9 Fiber: 1 Protein: 10
Author: Lee FunkeCategory: SideMethod: Air FryerCuisine: AmericanDiet: Low Calorie
Keywords: zucchini recipes
More Zucchini Recipes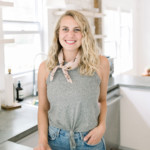 Lee is the founder of Fit Foodie Finds and based in Minneapolis, MN. She started this website in 2010 as a way to share her love for real food and wellness.