This Pumpkin Creme Brûlée French Toast is everything you love about creme brûlée in French toast form. You just need your favorite slice of bread, pumpkin puree, cinnamon sugar, and an oven.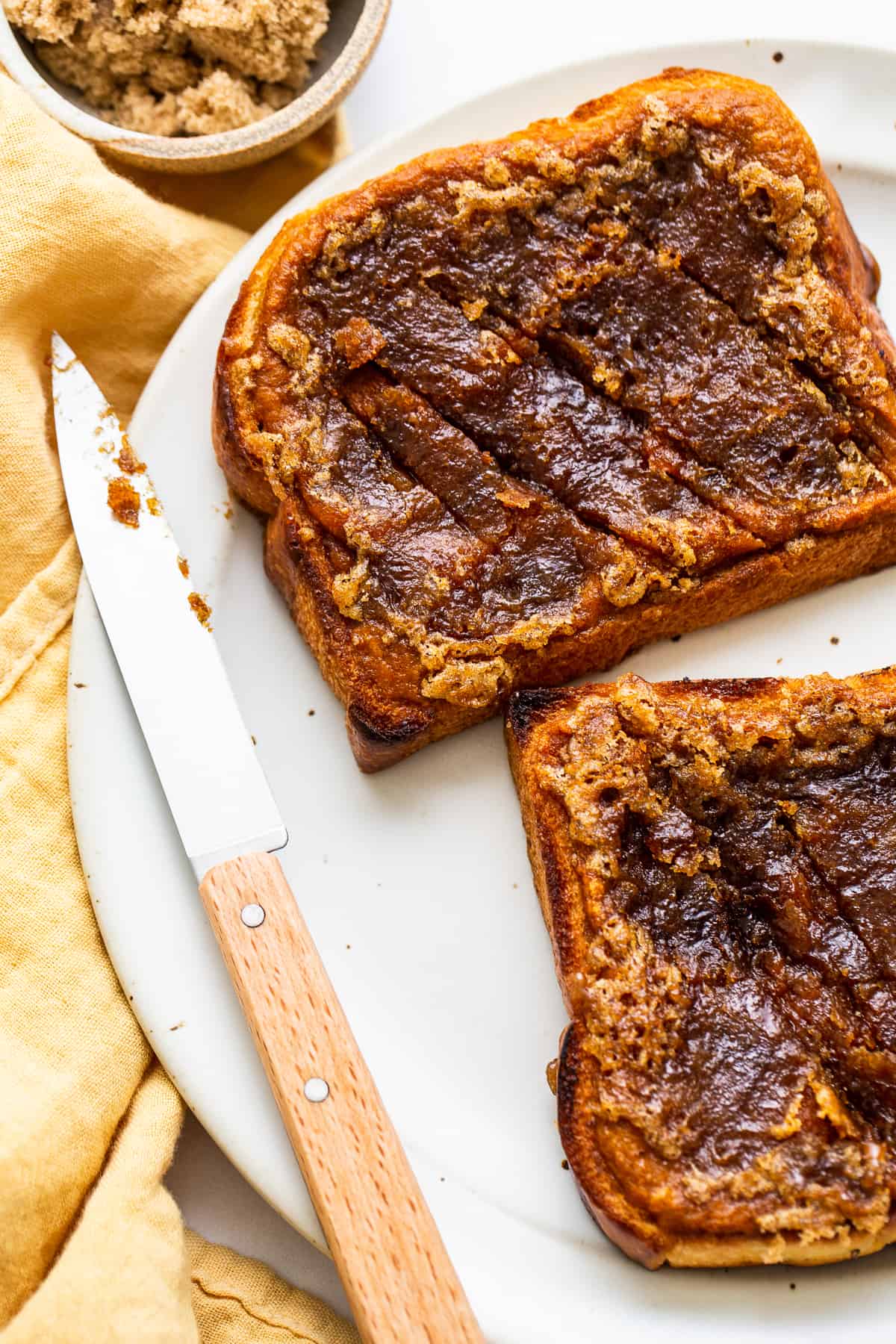 Is there anything better than French toast in the morning? Or creme brûlée?! We love a good sweet breakfast recipe like our French toast bake, oven French toast, or our French toast sticks. And today, we're comin' atcha with as super fun pumpkin creme brûlée French toast.
This recipe was born from our love of creme brulee during the internet craze of Greek yogurt toast. We wanted to create a fun breakfast that felt fun but was also easy to make. We also may be slightly obsessed with our kitchen torch, ha.
Everyone is always most concerned with how you get the hard creme brulee top. You will need either a kitchen torch or an oven to caramelize the sugar on top of the toast.
Other than that the ingredient list is pretty short. You only need pumpkin puree, cinnamon, sugar, an egg, butter, and a piece of bread. So easy!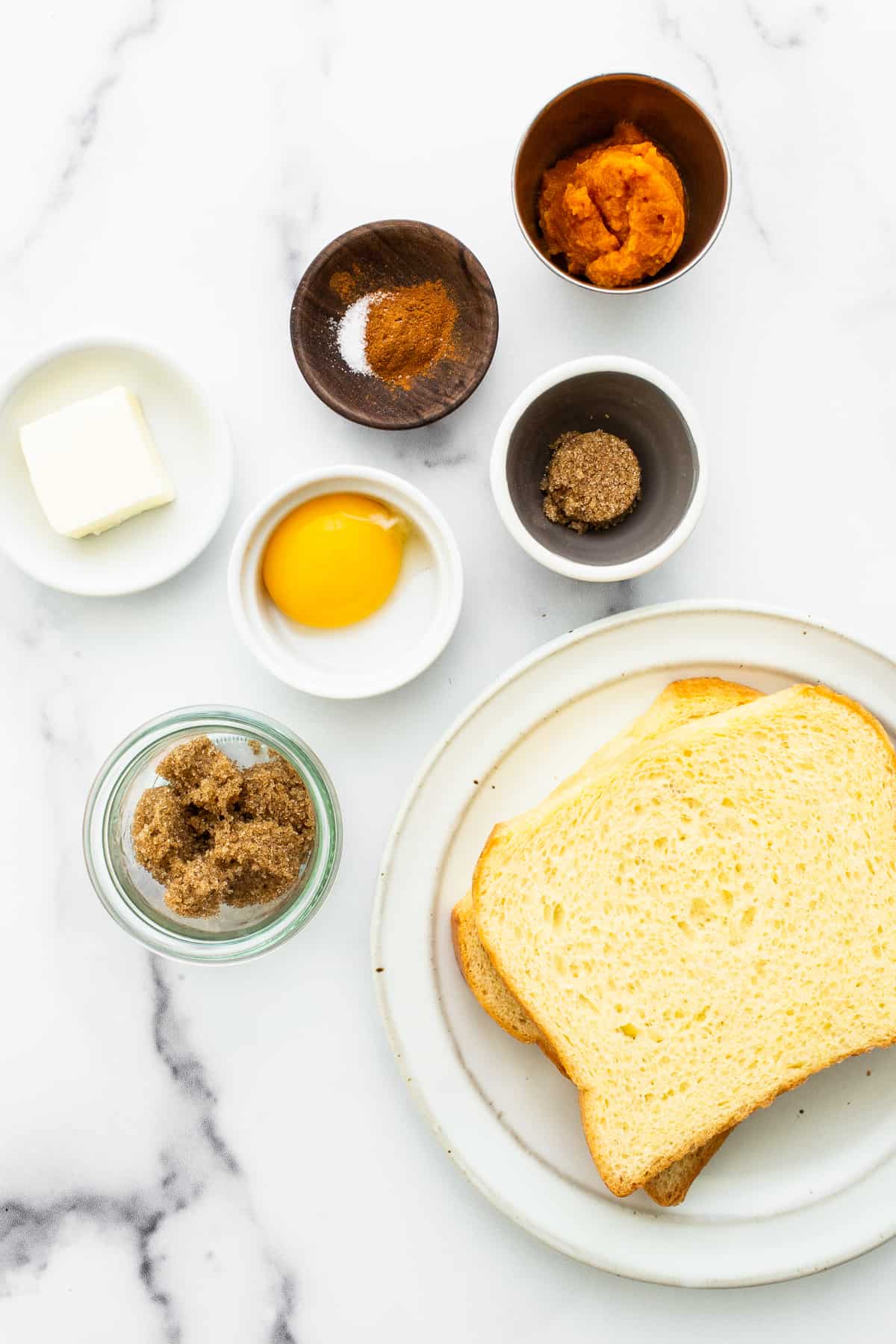 Need Breakfast Inspo?
Subscribe to our emails and get all of our best breakfast recipes straight to your inbox.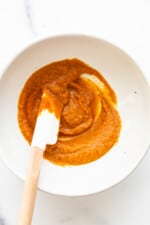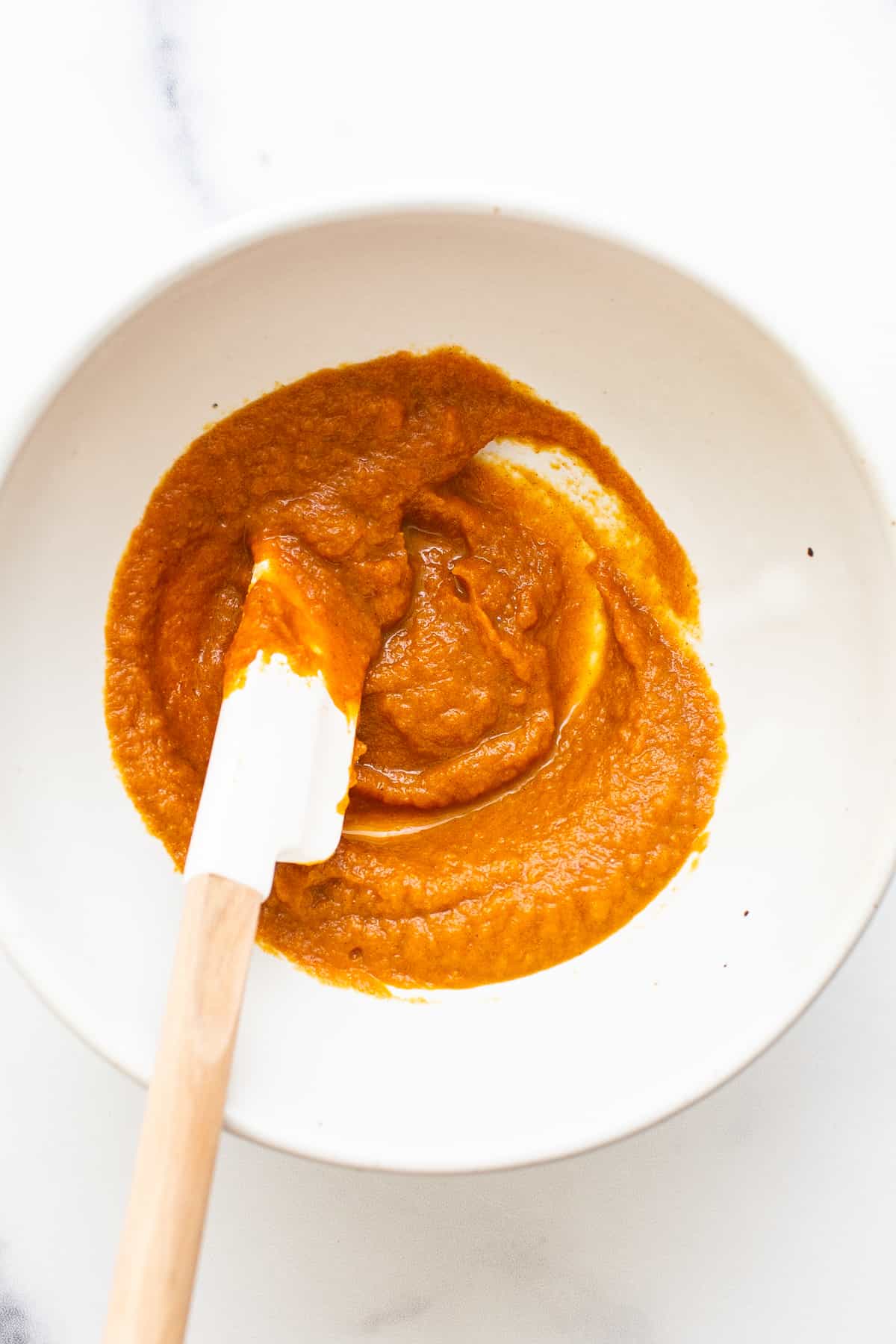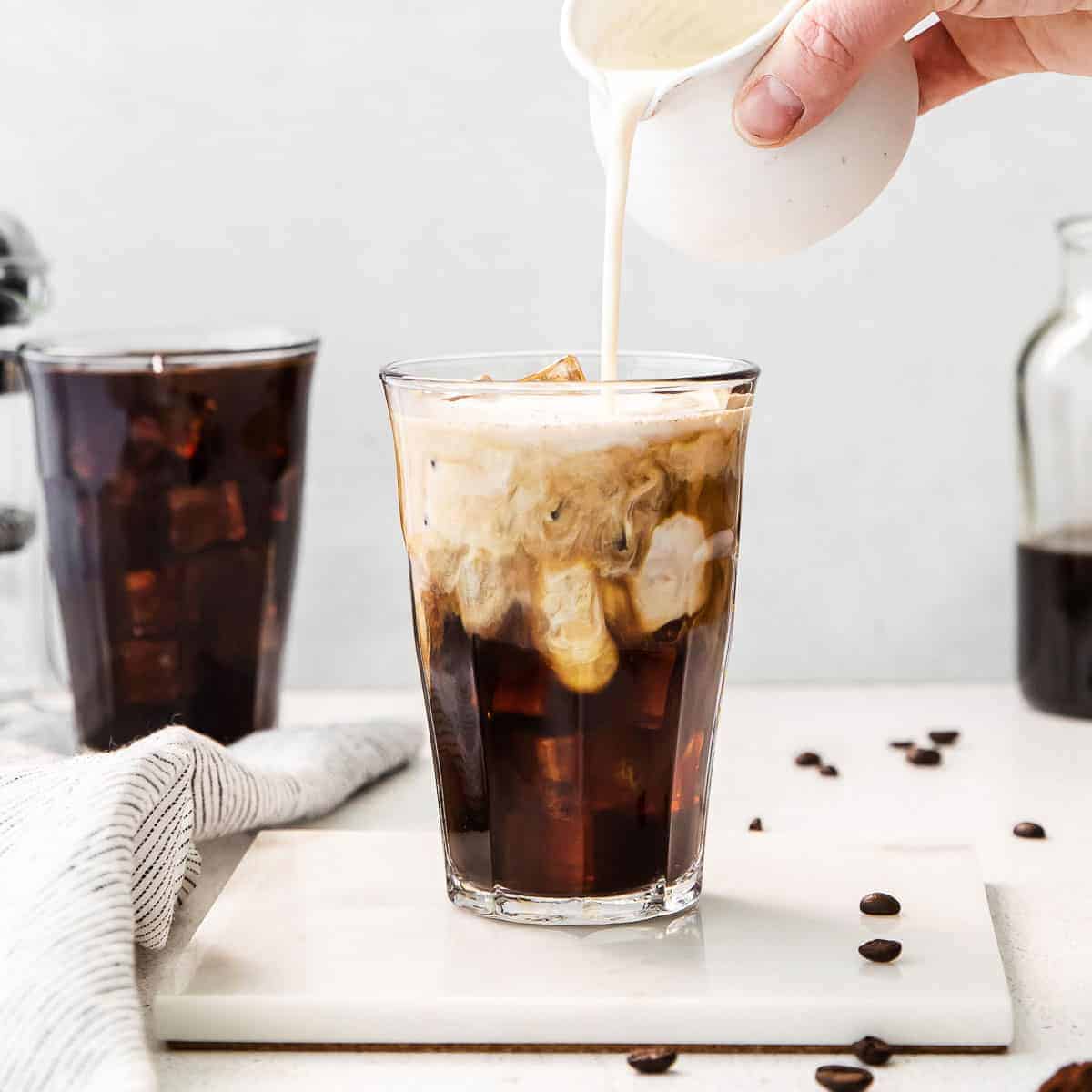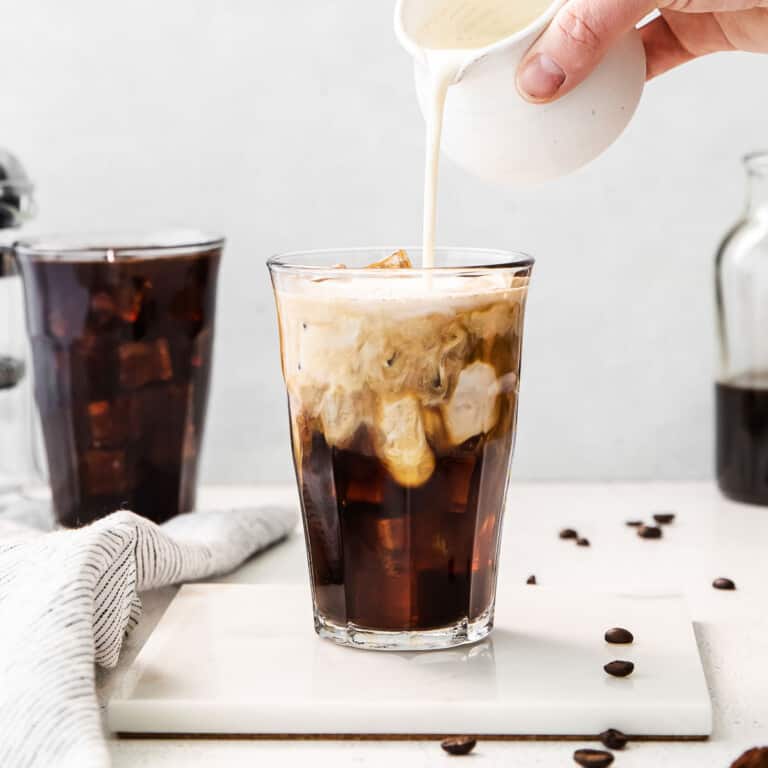 How to Make
Cold Brew Coffee
Check out this super simple tutorial on how to make your own cold brew coffee at home with just 2 ingredients!
What is creme brûlée French toast?

It's the best of both worlds! It's French toast with a creme brûlée topping that cracks when you bite into it.
How do you toast sugar on creme brûlée?

We're toasting the brown sugar on this creme brûlée French toast under the broiler in the oven.
Do people eat creme brûlée for breakfast?

In this case, yes! This pumpkin creme brûlée French toast is perfect served for breakfast.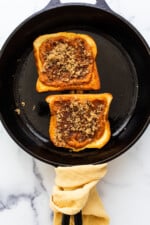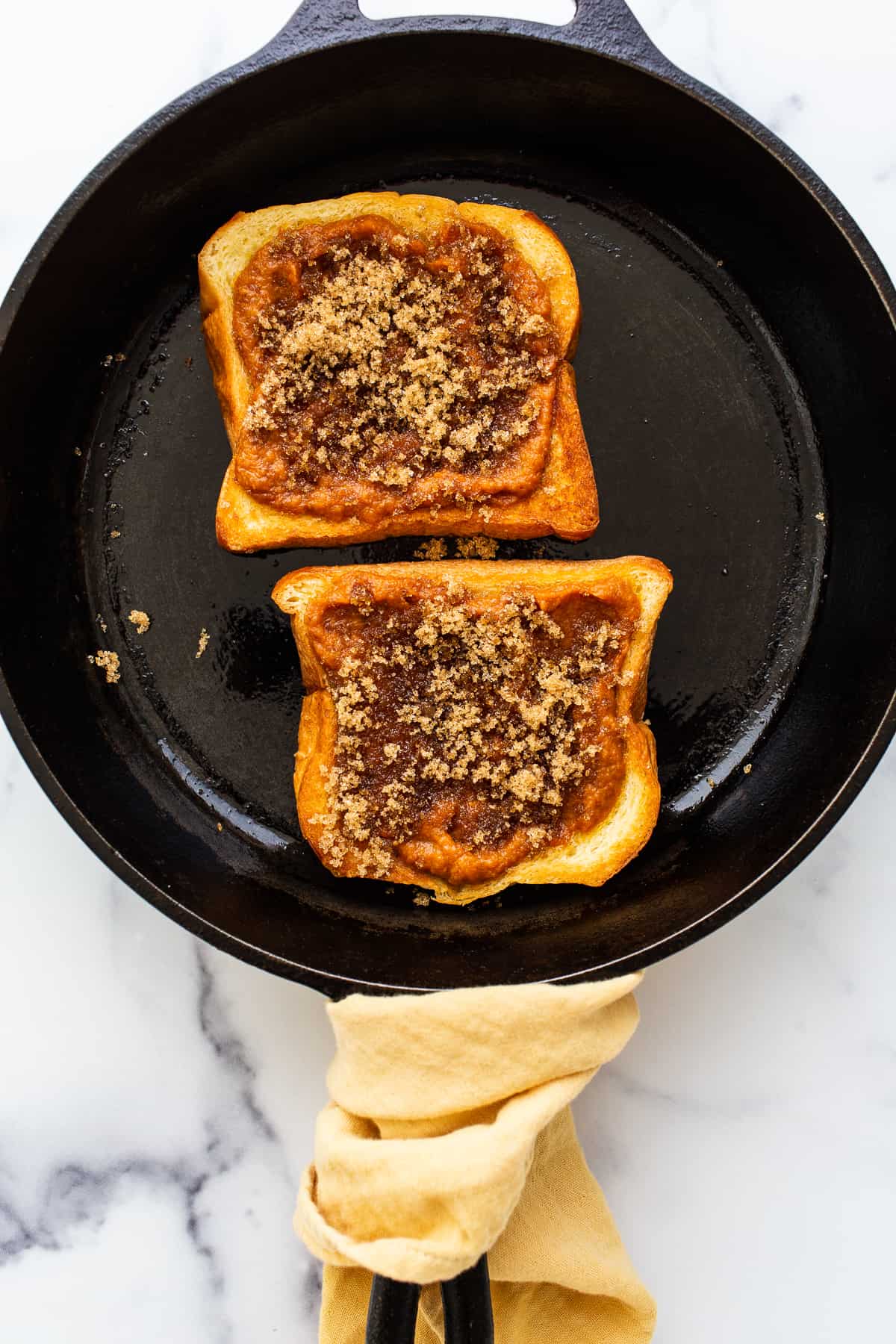 While this pumpkin creme brûlée French toast is best enjoyed immediately, you can store any leftovers in the fridge for up to 3 days in an airtight container.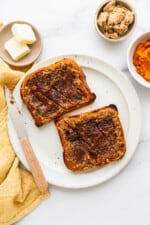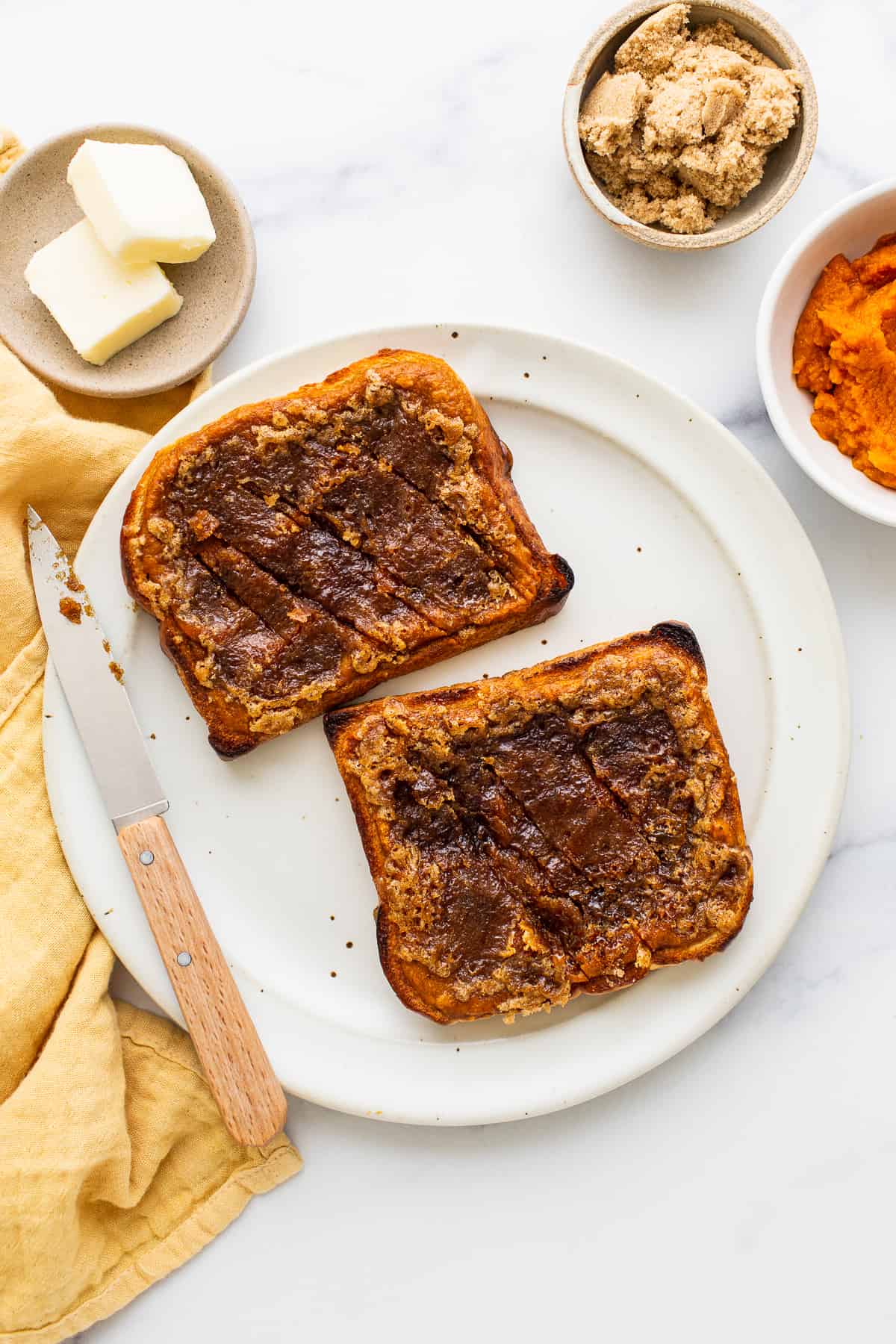 1

large egg yolk

2

tablespoons

pumpkin puree

¼

teaspoon

ground cinnamon

Pinch

of salt

5

teaspoons

light or dark brown sugar

separated

1

piece

of brioche bread

1

tablespoon

unsalted butter

softened
Preheat the oven to high broil.

Add an egg to a small bowl and whisk until homogeneous. Add the pumpkin puree, cinnamon, salt, and 1 teaspoon of brown sugar to the egg and whisk all of the ingredients together. Set aside.

Spread ½ tablespoon of softened butter on each side of the brioche bread.

Heat a medium sized cast iron skillet over medium heat. When the skillet is hot, place the bread into the cast iron and toast one side of the bread for 1-2 minutes. Flip the piece of bread over and spread the pumpkin mixture over the toasted side of the bread and sprinkle with the rest of the brown sugar.

Place the cast iron skillet into the oven on the middle shelf (not the top shelf, your toast will burn) and broil the toast for 2-3 minutes or until the brown sugar is completely melted.*

Remove the cast iron from the oven and immediately remove the piece of toast from the cast iron and let it rest for 5 minutes on a plate to allow the melted brown sugar to harden.

Crack the brown sugar with a spoon or a knife to get that 'creme brulee' crack and enjoy.
We used a pre-sliced piece of brioche bread that was about ½ inch thick. If you use a thicker piece of bread, it may take longer for your bread to toast.
Remember that every oven has a different strength of broiler. How long the brown sugar takes to melt may be determined by the strength of your broiler.
Be sure you let the brown sugar melt completely before removing it from the oven. The cooled, melted brown sugar hardens and creates the creme brûlée top.
Calories: 250kcal Carbohydrates: 24g Protein: 3g Fat: 16g Fiber: 1g Sugar: 21g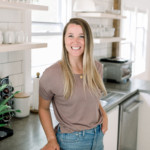 Emily is Fit Foodie Finds' editor-in-chief. She has a masters in business and communication and a passion for food. She is an incredible at-home cook making her writing an important part of the content creation process.