Throw all of the ingredients for this Healthy Crockpot Sesame Chicken recipe into your slow cooker and have dinner ready in no time.
Our Healthy Crock Pot Chicken recipes are kid-friendly, serve a crowd, and make for tasty leftovers. Check out more slow cooker chicken recipes HERE.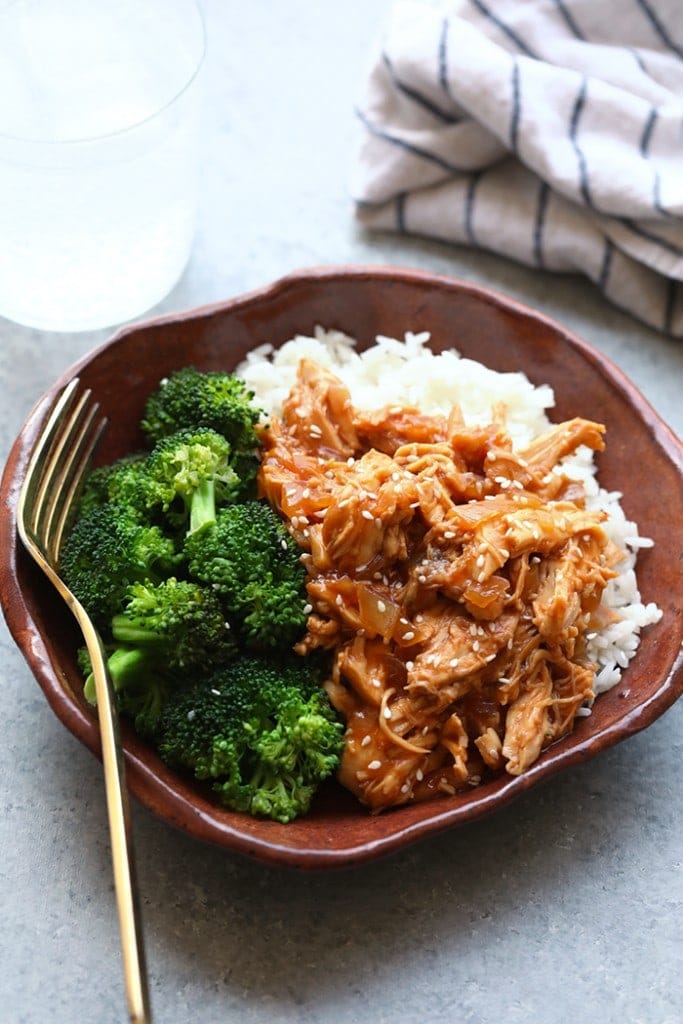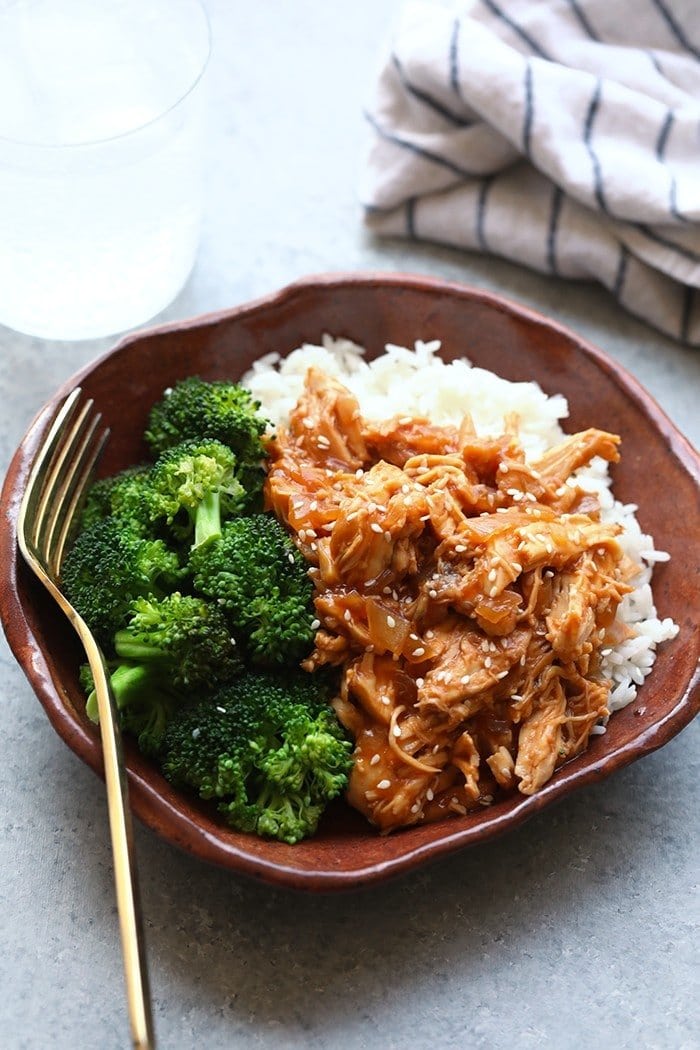 Crockpot Sesame Chicken FTW!
Want to know the best part about owning a crockpot AKA slow cooker? They are seasonal year-round! You heard me, I keep mine out all year because I love it so much! By the way, this slow cooker is very similar to the one I have and currently sells for under $50 on Amazon!
This delicious Crockpot Sesame Chicken Recipe dates back to 2013 and we decided to reinvent it by tweaking the recipe and retaking the photos! It's still as good as the first time we made it, but much more beautiful.
The bowl helps because guess what? I made it in pottery ? I say WE because Linley was actually with me when I made this recipe AND I believe the old photos are the first time her hands made an appearance in a FFF photo. #TBT Gah, I'm going to get all emotional. Okay, so here's what you need to make this crockpot sesame chicken recipe.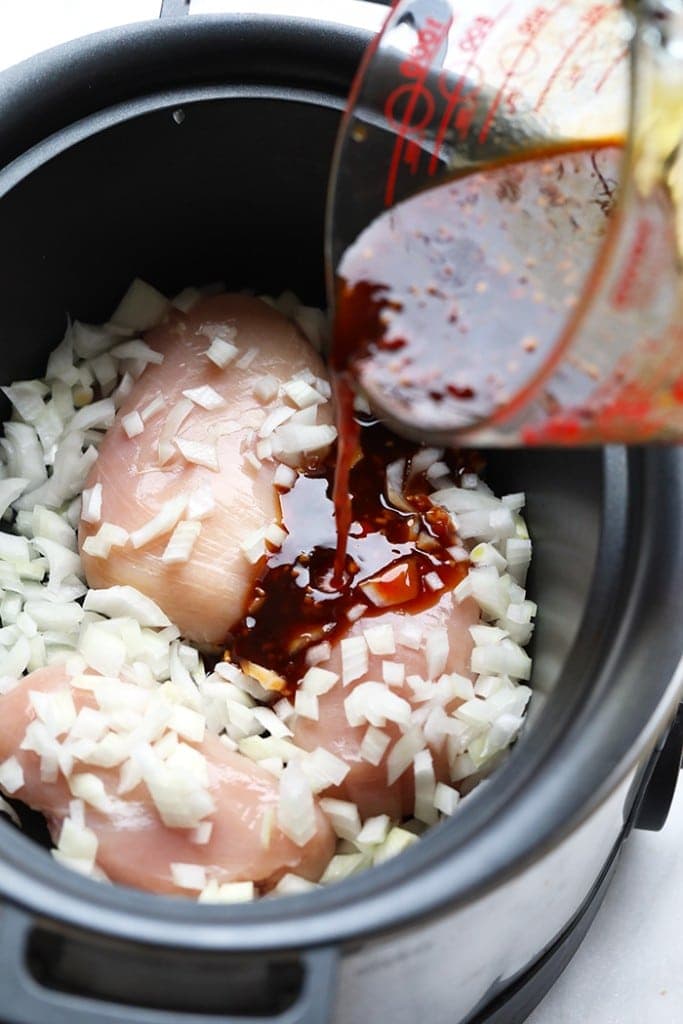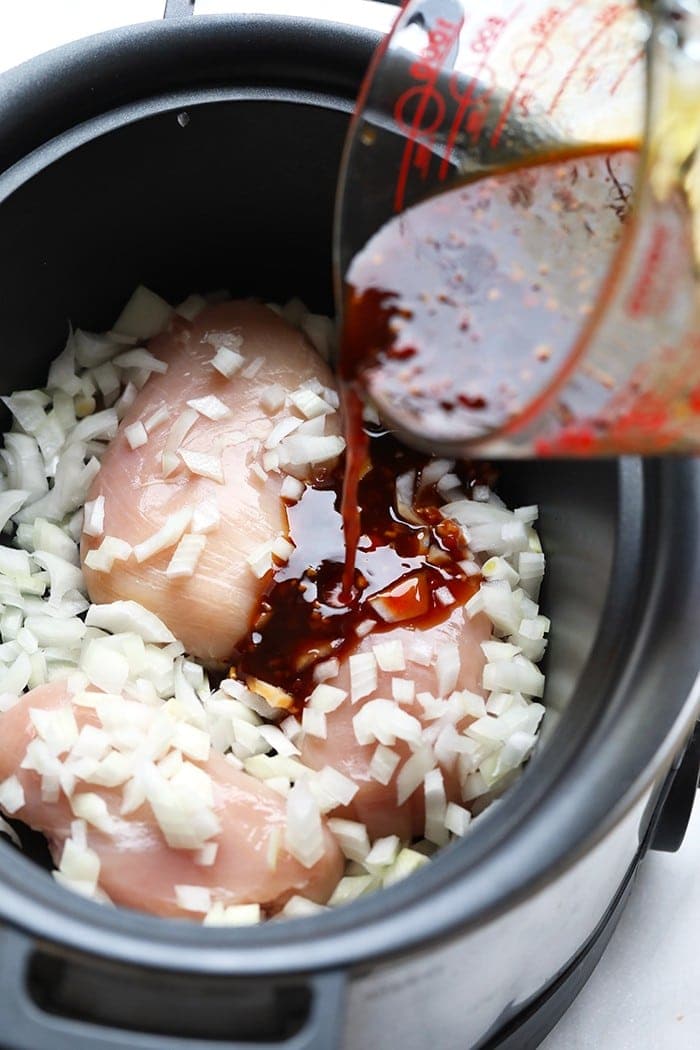 Here's What You Need
chicken breast
honey
soy sauce (or tamari)
organic ketchup
minced garlic
sriracha
onion
sesame seeds
Serving Suggestions
We plated our crockpot sesame chicken with some white sticky rice and steamed broccoli, but you're more than welcome to use quinoa or brown rice and serve with any vegetable you want! Here are more ideas:
grains: quinoa, brown rice, fried rice, or cauliflower rice
veggies: peppers, onions, mushrooms, or cauliflower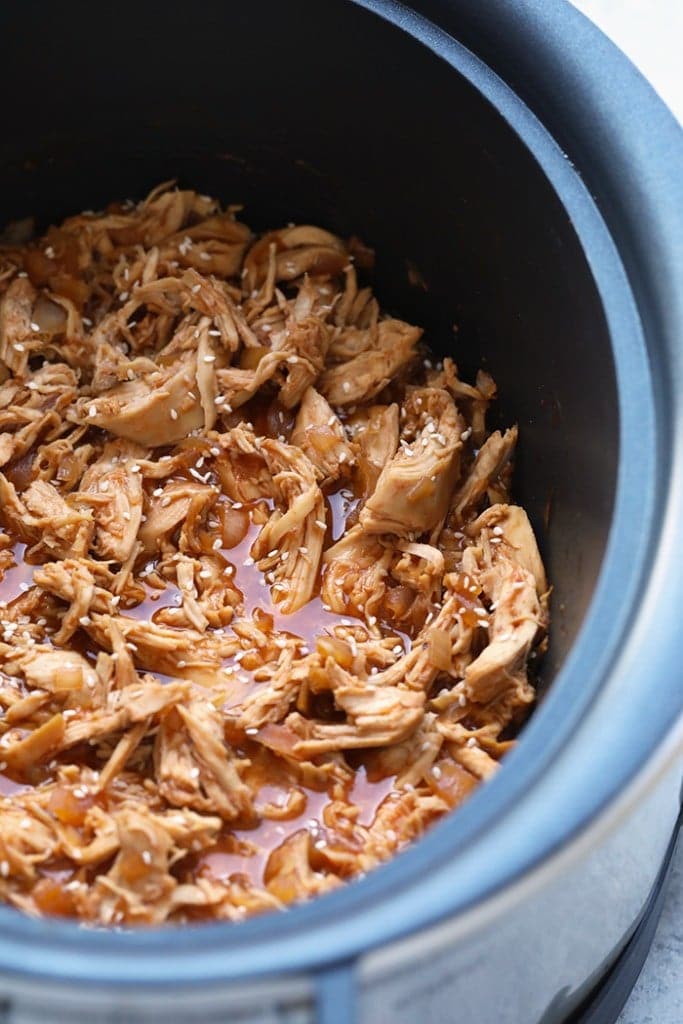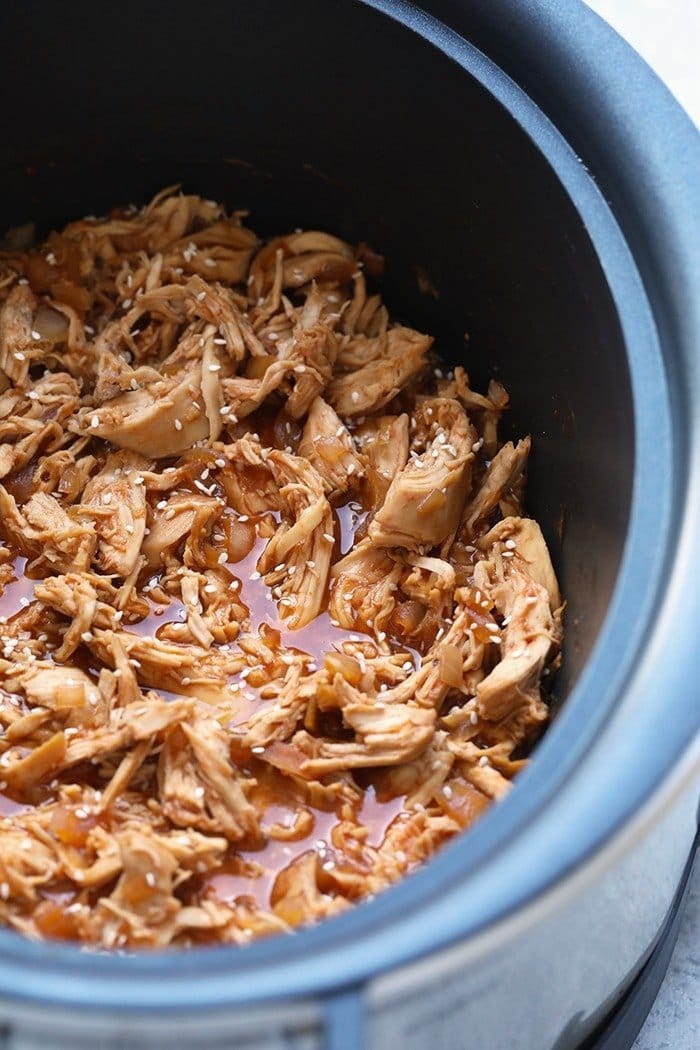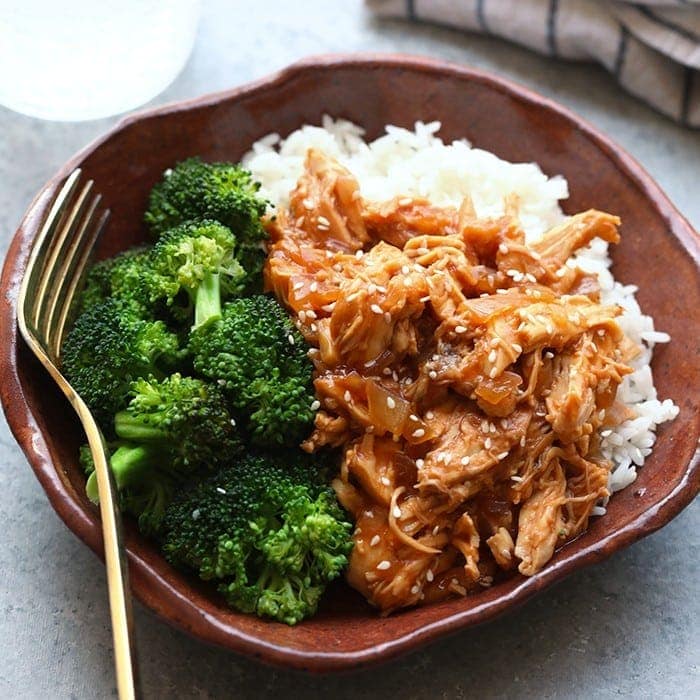 Crockpot Sesame Chicken Recipe
We love healthy chicken crock pot recipes! Throw all of the ingredients for this Healthy Crockpot Sesame Chicken recipe into your slow cooker and have dinner ready in no time.
Prep: 10 minutesCook: 2 hoursTotal: 2 hours 10 minutes
Fat 3 Carbs 27 Protein 26
Yield 4 1x
Instructions
First, mix honey, soy sauce, ketchup, minced garlic, and sriracha together.
Then, place chicken and onion into a large crock pot and pour on sauce.
Turn crockpot to high and let cook for 1.5-2 hours. Or, alternatively, cook on low for 6-8.
At 1.5 hours, check the chicken breasts to see if they are fully cooked (not pink in the middle). Once they are cooked, take chicken breast out and shred them using two forks.
Before placing shredded chicken back into crockpot, add 1 tablespoons of cornstarch to the sauce and whisk until it dissolves. Place shredded chicken back into the pot, add sesame seeds, mix with sauce, and let cook for an additional 30 minutes on high.
Serve with white sticky rice, steamed broccoli, and more sesame seeds.
Tips & Notes
Nutrition does not include rice or brocolli.
This recipe was updated in August 2018.
Nutrition Facts
Serving Size: 1/4 Calories: 236 Sugar: 23 Fat: 3 Carbohydrates: 27 Fiber: 1 Protein: 26
Author: Lee HershCategory: Main MealMethod: Slow CookerCuisine: Asian
Keywords: crockpot sesame chicken, healthy chicken crock pot recipes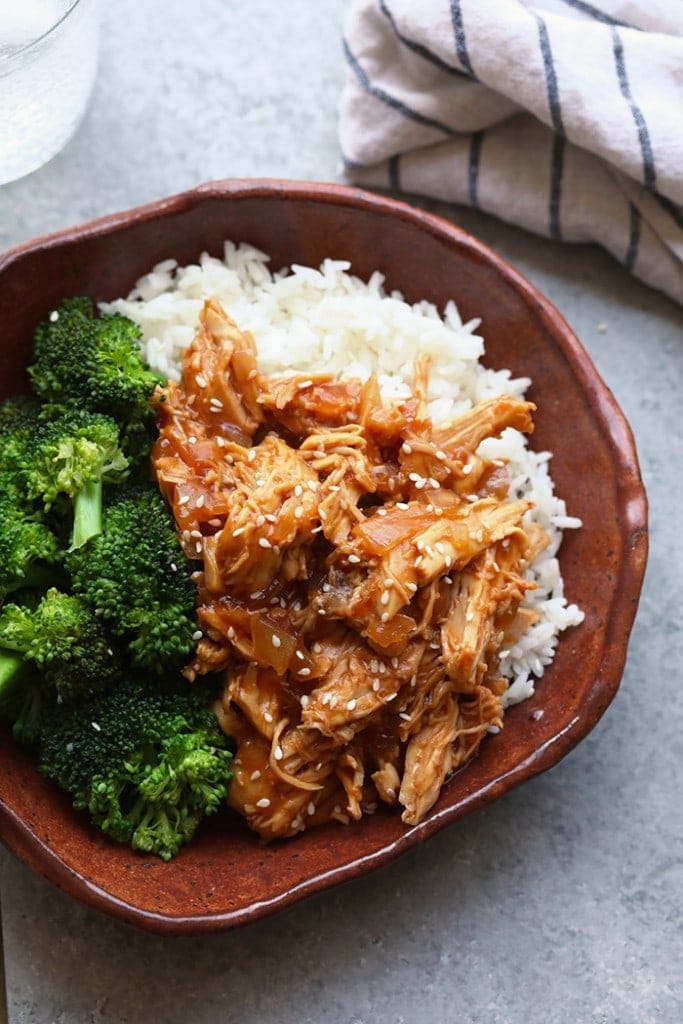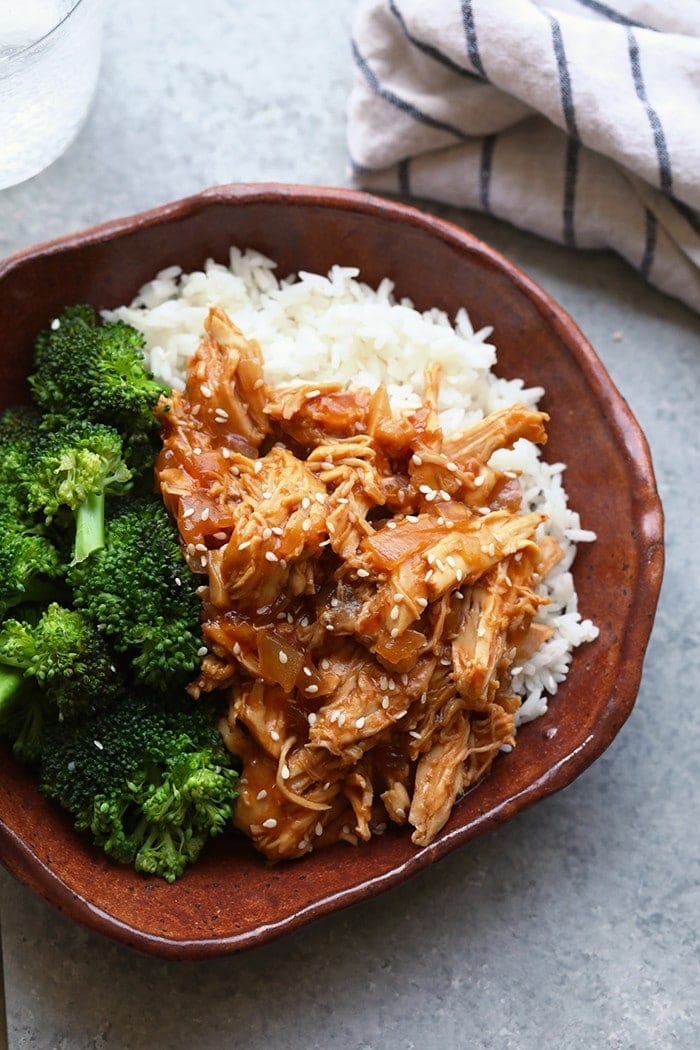 More Fav Crockpot Chicken Recipes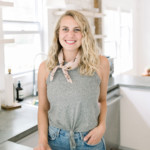 Lee is the founder of Fit Foodie Finds and based in Minneapolis, MN. She started this website in 2010 as a way to share her love for real food and wellness.