Our lululemon holiday wish list is here, and we can't wait to show you how versatile these pieces are.
From at-home workouts to cozy movies by your fire place, and whether you're shopping for yourself or a loved one (or both!) this holiday season, you won't want to miss this goodness!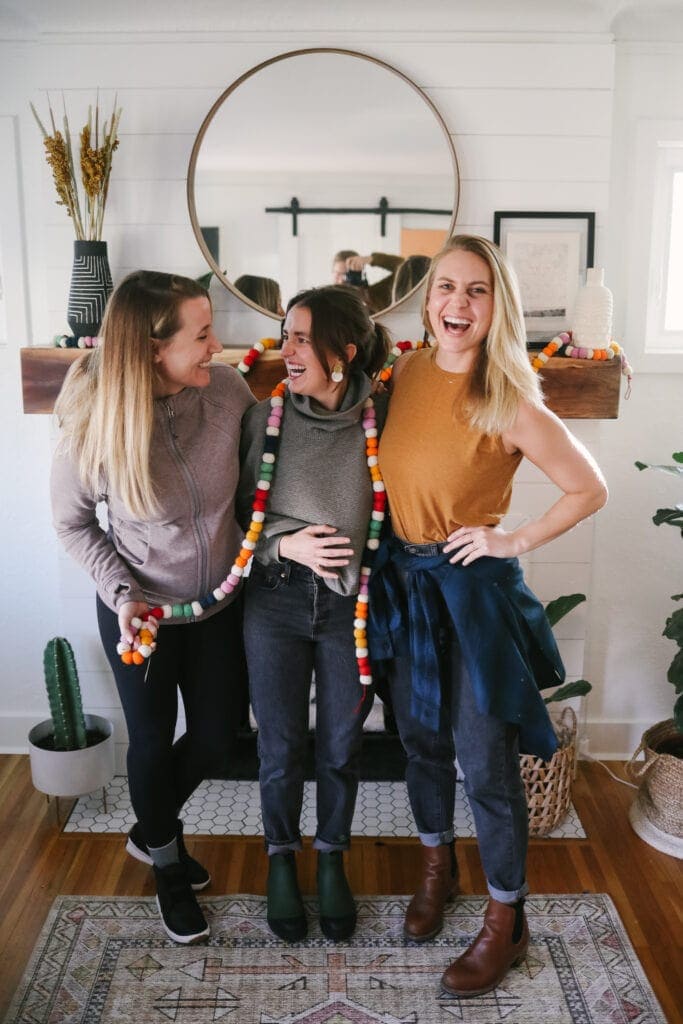 Today we're sharing our full 2020 holiday gift guide (and wish list for ourselves!). And don't worry, we've rounded up all the best for all the guys in your life, too. Happy holiday shopping, friends!
lululemon Accessories
lululemon's bags and accessories are not just for workouts! We've added these duffels, fanny packs, and mittens into our everyday collection this season.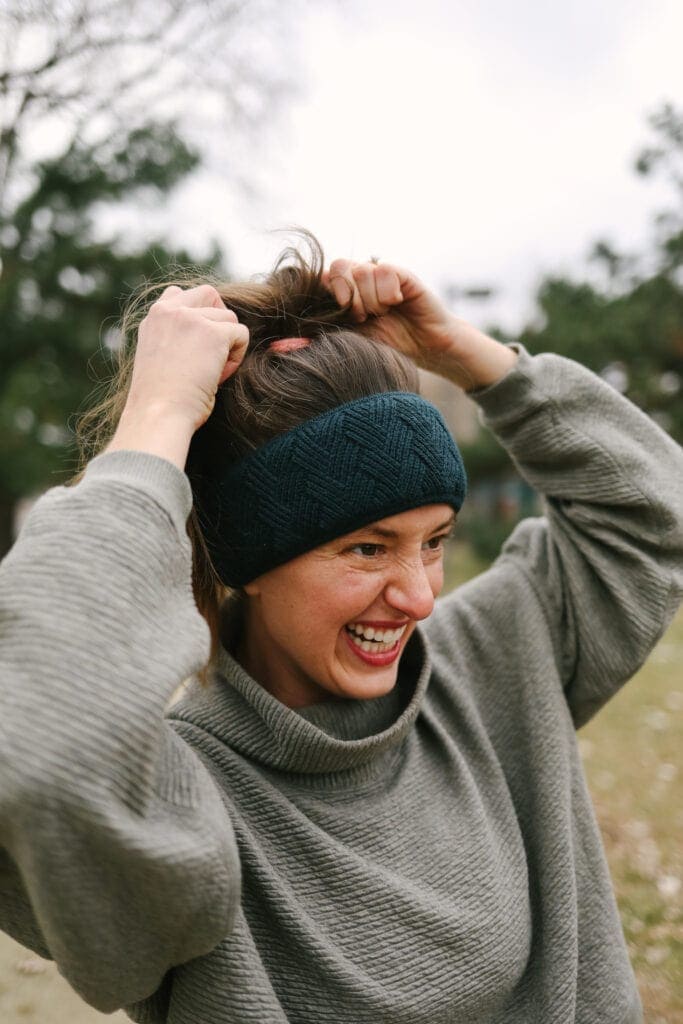 Pictured: Sherpa Weave Headband
Everywhere Belt Bag: This belt bag is not your average fanny pack! It has a spacious main pocket with a smaller pocket for all of your essentials! You can dress it up or you can dress it down. The options are endless! (one size fits all)
Sherpa Weave Headband: This headband is lined in fleece, which makes it great for cold weather days. And the pattern makes it oh so cute!
Sherpa Weave Mittens: These mitts are also lined in fleece! And the fold-over fingers allow you to use your phone without taking off the entire mitten.
On My Level Bag: This bag fits so. much. stuff! But instead of being a deep black hole, the interior is separated into two sides, and has zipper pockets as well. (size large)
lululemon for Casual Occasions
If you're looking to transition your lululemon pieces from workouts to casual occasions, these outfits are for you! These super versatile pieces layer well are perfect for chilly mornings and cozying up with your loved ones this holiday season.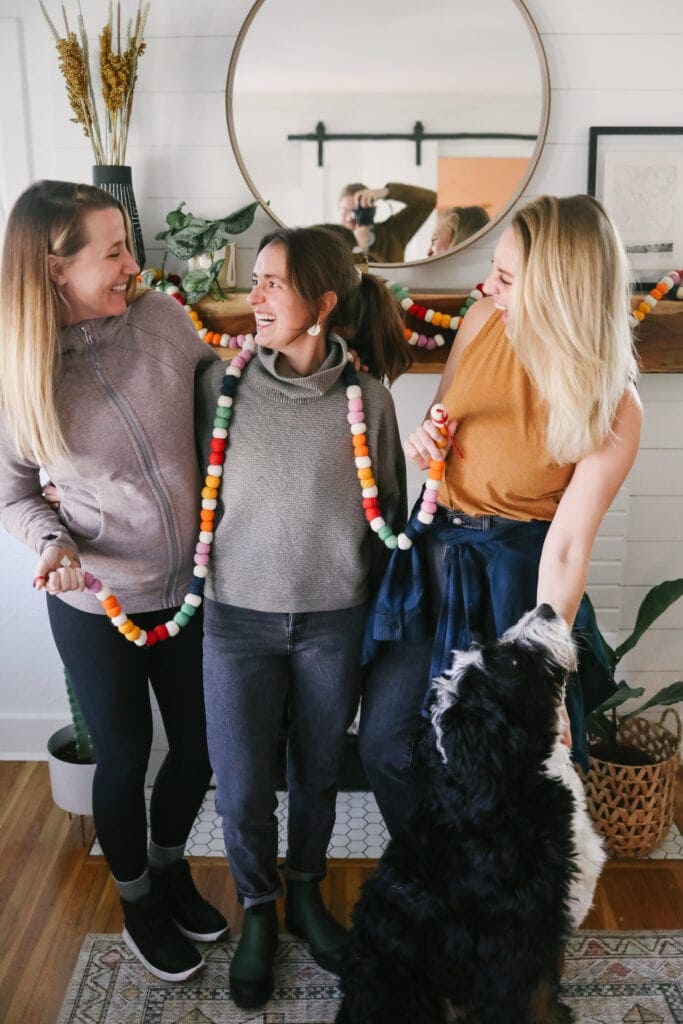 Emily
Wunder Under Hi Rise (28″): These leggings are my go-to for high-intensity workouts, but I love that because they're a little more structured you can absolutely dress them up in the right colors with a long sweater like this. (wearing: size 6)
Scuba Zip Hoodie: This is my favorite lululemon sweatshirt of all time! Love that the zipper easily allows for layering, plus the higher neck keeps me warm in colder months. (wearing: size 8)
Free to Be Tank: The luxury fabric of this tank gives it a dressier feel without compromising comfort (haiii, built-in shelf bra!). (wearing: size 6)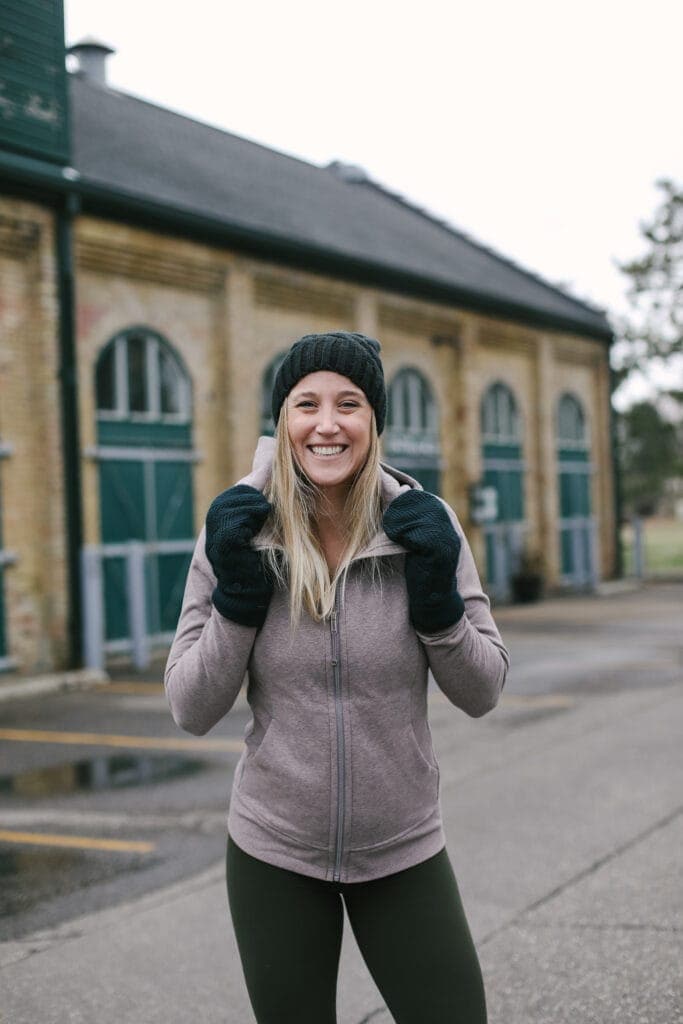 Linley
Peaceful Moments Pullover: I love that you can dress this up or down! The sage color is such a great addition to my wardrobe. Plus, the fabric is delightful. (wearing: xs/s)
Back in Action Long Sleeve: Say hello to this simple, yet sophisticated long sleeve. There is a slight boat neck line that makes it feel like you are dressing up a little bit. It is soft, cozy, and a perfect under layer for this pullover. (wearing: size 2)
Align Pant (28″): The align pants are so soft that you feel like you're not wearing anything! Pairing a dark align pant with any sophisticated top really dresses up any outfit for the office. (wearing: size 4)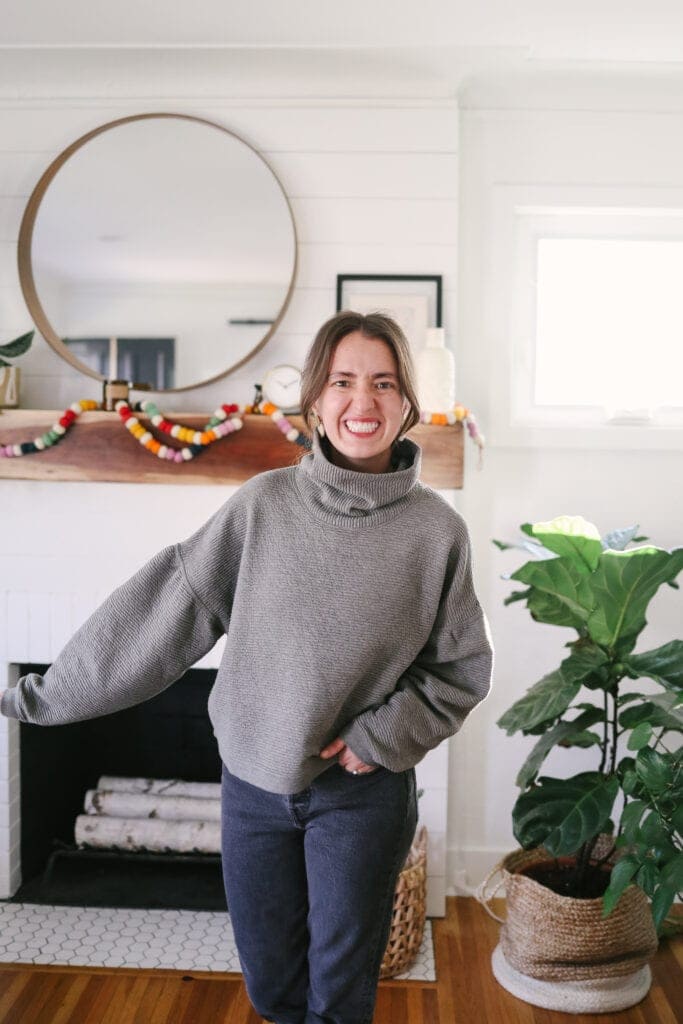 Lee
I love dressing up my lululemon whenever I can and sometimes that means stealing my husband's flannels. Love this Masons Peak Flannel, and will be grabbing this one from Mark's closet all winter ?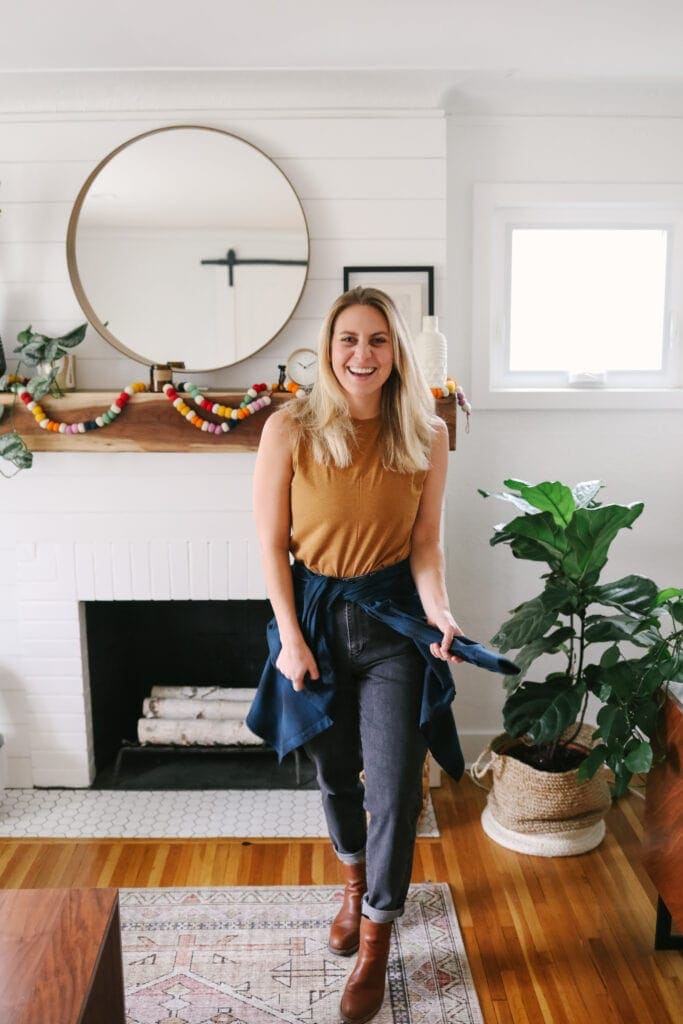 lululemon for Workouts
We're firm believers that your workout gear should not only make you feel like the queen you are, but also never ever restrict your movement. And we're loving all the minimal seams, breathable fabric and super fun color palates of this winter's lululemon workout gear.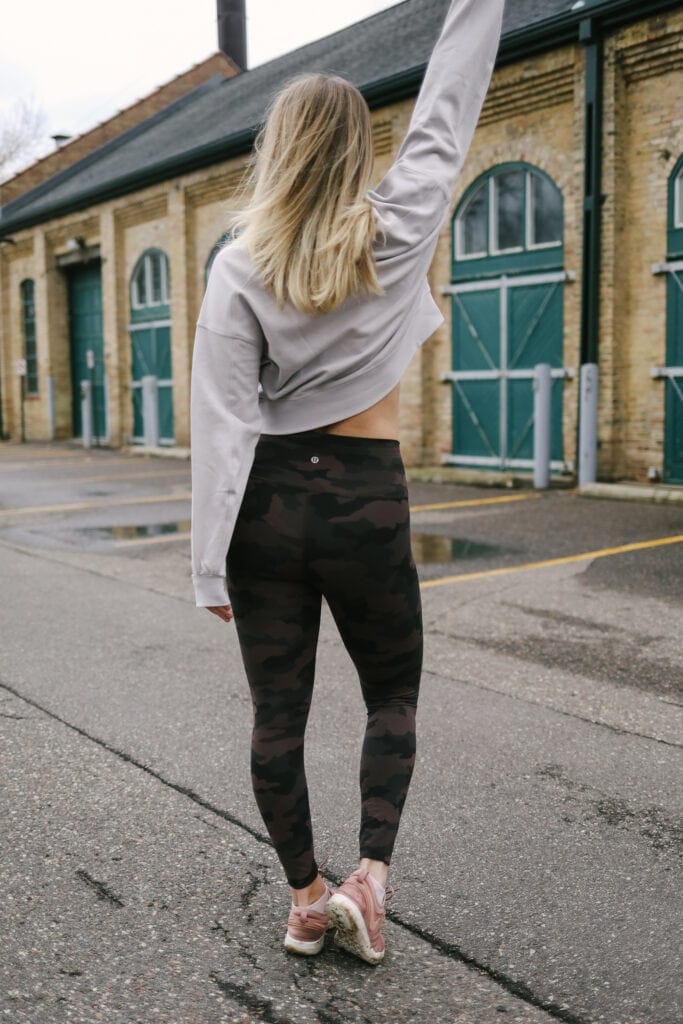 Pictured: Wunder Train High Rise
Lee
Wunder Train High Rise Tight: You all know I'm a Wunder Under girl, but these Wunder Trains have recently been added to my rotation — I love that the top of these tights are tight like the Wunder Unders, but then the legs are soft and comfy like the Align. (wearing: size 6)
Wunder Under Crop Full-On Luxtreme (21″): Wunder Unders are truly the best workout legging known to man. They keep everything sucked in and they don't ride up or down! I swear by them for pretty much every kind of workout…including yoga! (wearing: size 6)
Scuba Crew: The Scuba Crew is a favorite to throw on post-workout, especially in Minnesota when the weather gets chilly. (wearing: size 6)
Linley & Emily
Brunswick Muscle Tank: This is one of our new favorite workout tanks. And bonus: it's also adorable tucked into the front of jeans for a more casual look. The high neck and super soft feel make this tank so versatile. (Linley wearing: size 2, Emily wearing: size 4)
Align Crop (21″): They're soft, form-fitting, and the perfect high-rise crop for any workout. The align pant is our "butter pant" because it literally feels like butter! (Emily wearing: size 6)
Align Pant (28″): These are identical to the align crop, but a pant that hits right at the ankle. (Linley wearing: size 4)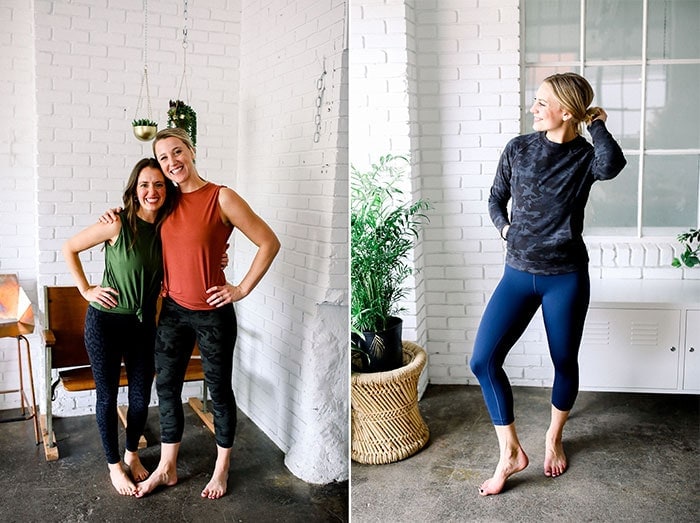 lululemon Cold Weather Jackets
We were absolutely giddy to see that lululemon was adding so many cold weather jackets to their collection this holiday season. These will be a great addition for the long winter here in Minnesota.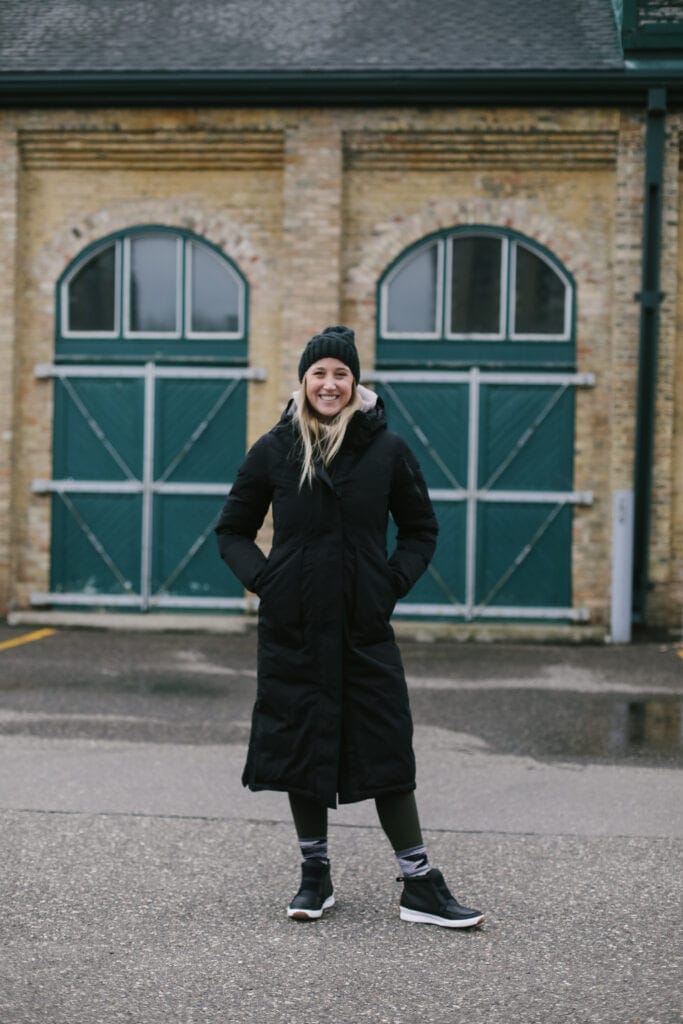 Pictured: Winter Warrior Parka
Wunder Puff Jacket: The Wunder Puff line is so fun, and SO warm! This jacket is a shorter option for cold winter days. Oh! This also comes in a cropped version for an even shorter look. And did we mention there is a vest, too?! (Linley: size 4)
Wunder Puff Long Jacket: If you're looking for something a little warmer than the shorter Wunder Puff jacket — this is it! We can't wait to wear this on the coldest Minnesota winter days. (Lee and Emily: size 6)
Winter Warrior Long Parka: We've been looking for an extra-long, super warm winter jacket for a few years, and THIS IS IT. (Emily: size 8)
Pack It Down Jacket: This jacket packs down to basically nothing, while still packing so much warmth! We love that this jacket is a little more fitted than other winter jackets. (Lee: size 6)
lululemon Gifts for Guys
Are you buying for the guys in your life this year?! If so, we rounded up some of our lululemon faves for da men. And don't worry, this list was approved by Mark, Bryce and Cole (the Fit Foodie husbands!).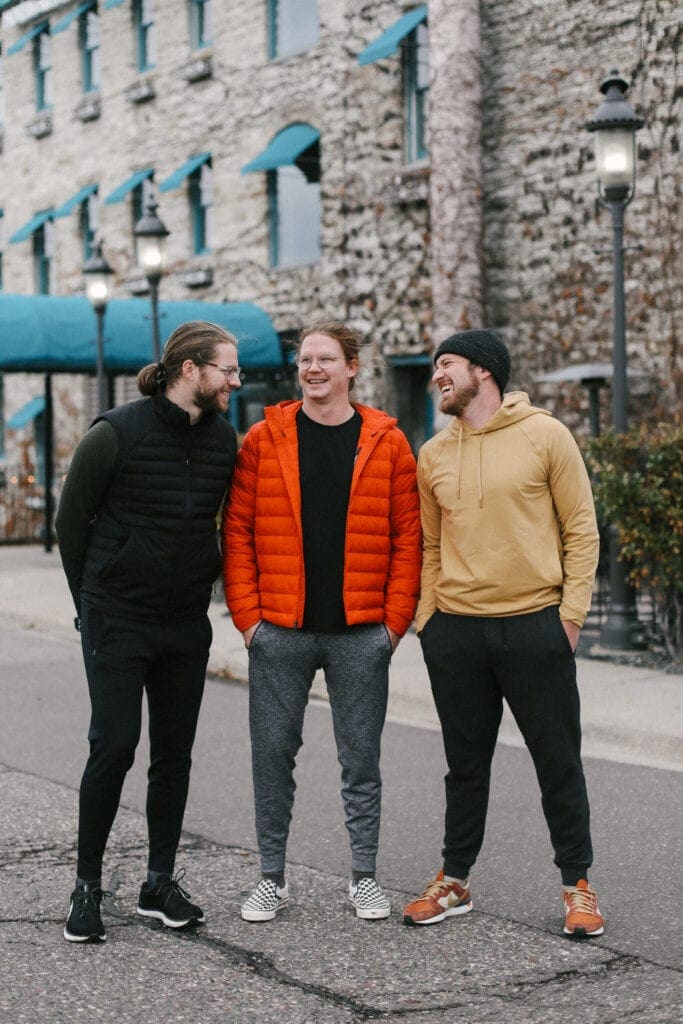 Tops
Looking to get your guy a comfy sweatshirt, a performance long-sleeve, or a basic v-neck? Our guys are huge fans of lululemon tops and here are their 2020 faves: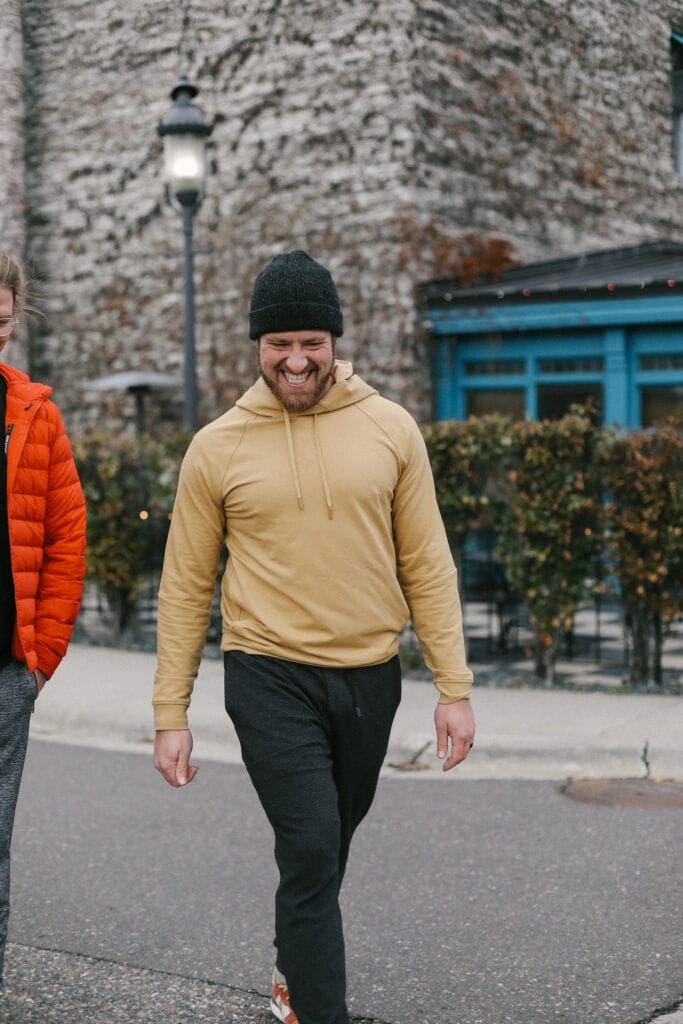 Bottoms
Our guys don't go a day without wearing their lululemon bottoms! From workouts to work, lululemon is their all-time fave brand! If we had to choose 2 pieces for you to get your guy it would hands down be the Commission Pant and/or the ABC Joggers.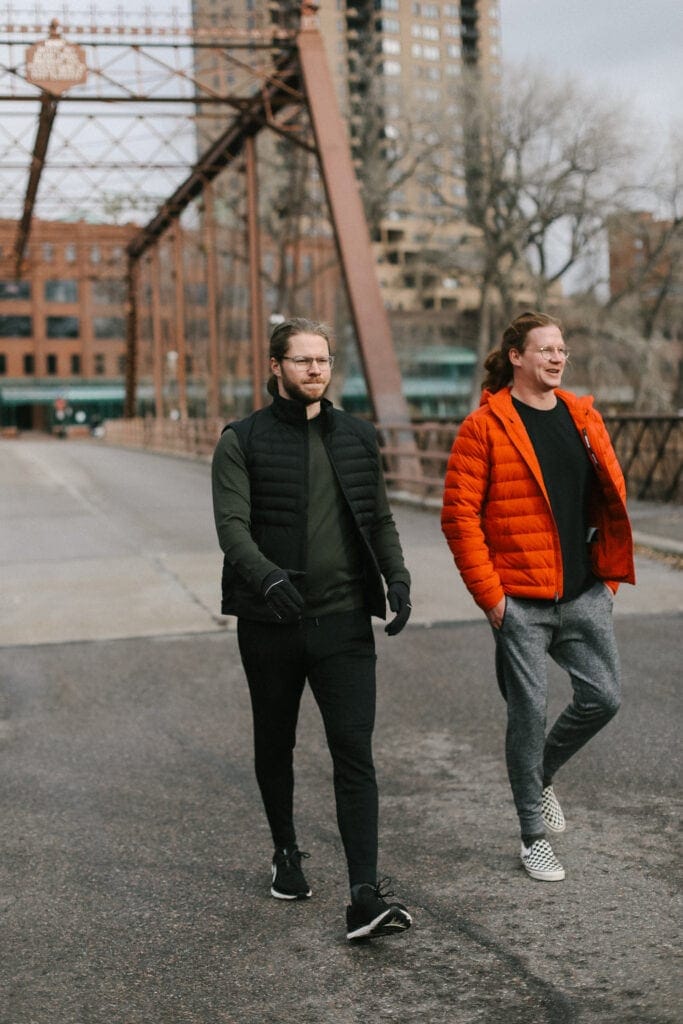 Pictured: Engineered Warmth Joggers
Jackets
Not only does lululemon have amazing jackets and outwear for workouts and performance, but also for day to day use! Here are our guys' top 3 faves: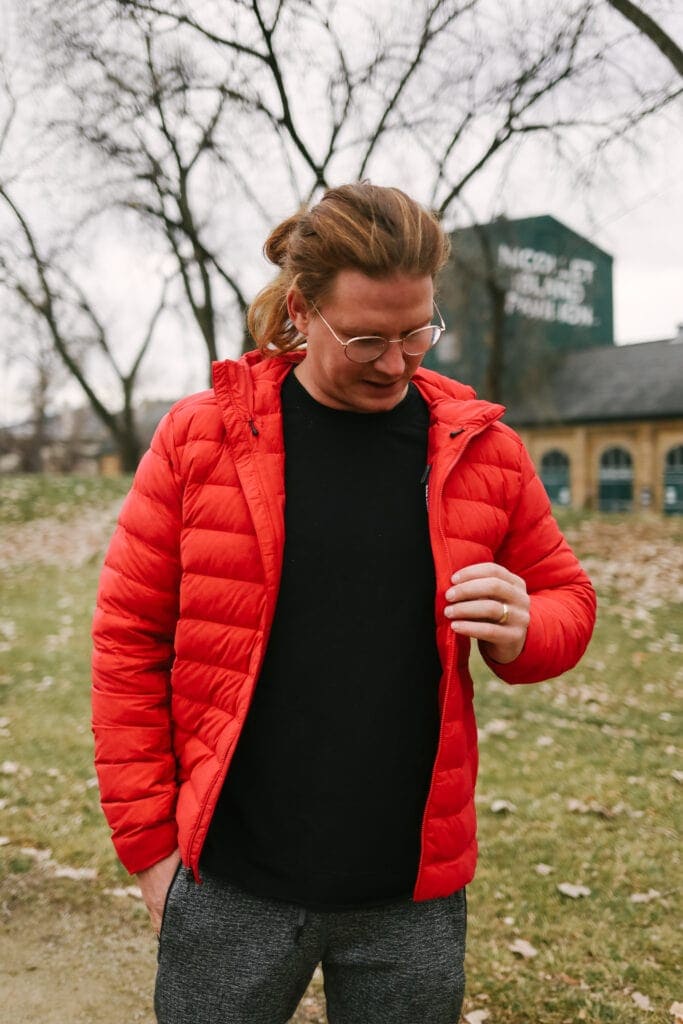 Pictured: Navigation Stretch Down Hoodie
Accessories
Disclaimer: This post is sponsored by lululemon. We were compensated and all opinions are our own. Thank you for supporting Fit Foodie Finds!