When in doubt, make this 5-ingredient pork chop marinade to infuse your pork with sweet, salty, and garlicky goodness!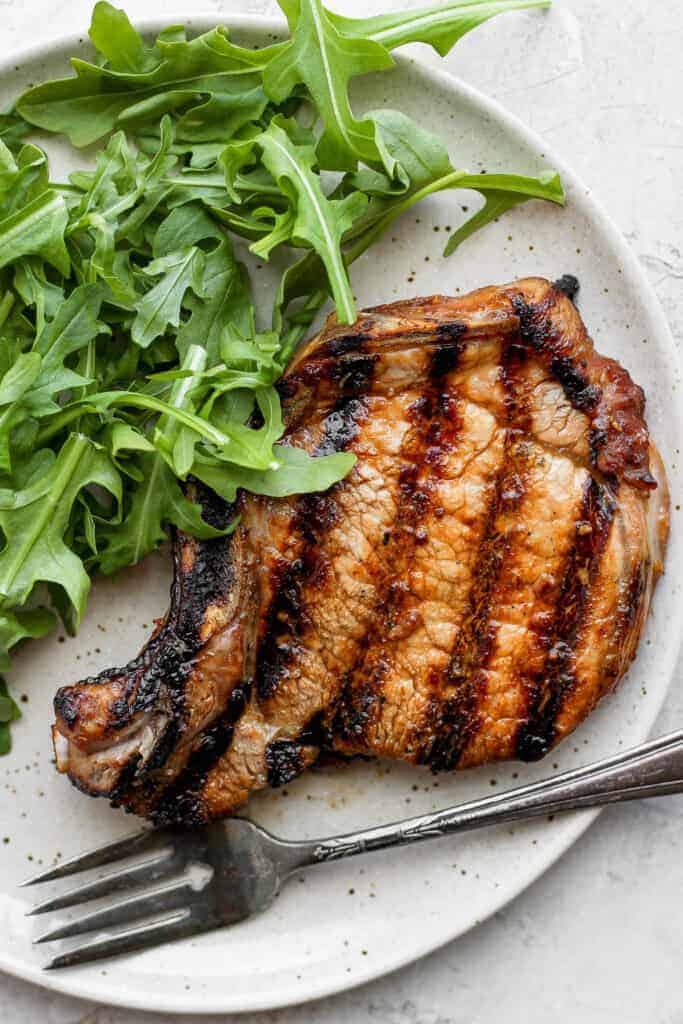 Seriously Yummy Pork Chop Marinade
Whether you're looking to make grilled pork chops, Instant Pot pork chops, or baked pork chops, it's always a good idea to marinate your pork!
This pork chop marinade is sweet from brown sugar, salty from soy sauce, and savory from Worcestershire sauce. It's all pulled together with a little citrus and garlic to make this one delicious pork chop marinade!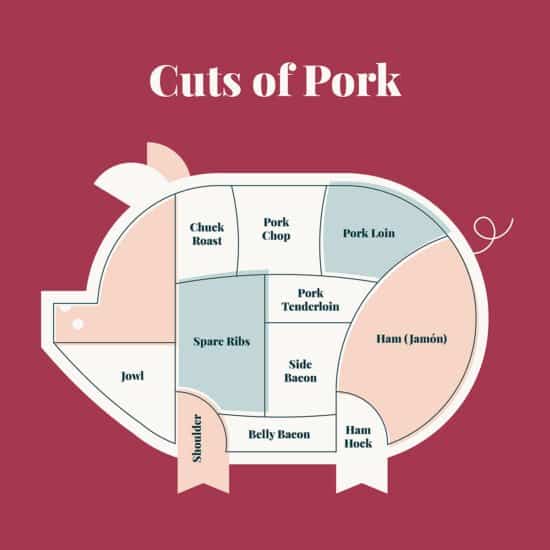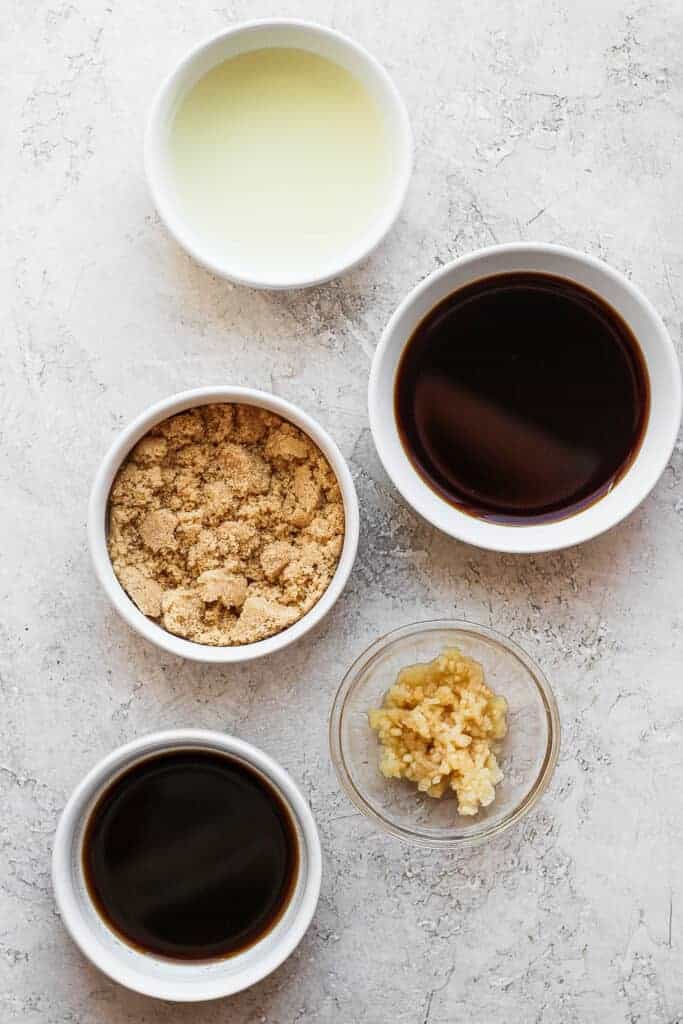 What is a marinade?
A marinade is essentially a flavor bath for your meat/food. When marinating pork, the longer it sits in the marinade, the more the flavor is infused into the meat.
Why marinate your pork chops over dry rub?
While this really comes down to preference, we love marinating pork chops because the end result is just so flavorful and juicy. Plus, the entire piece of meat gets infused, not just the outer layer like with dry rubs.
PS: if you'd rather use a dry rub, check out our all-purpose pork dry rub. It's fantastic on pork chops!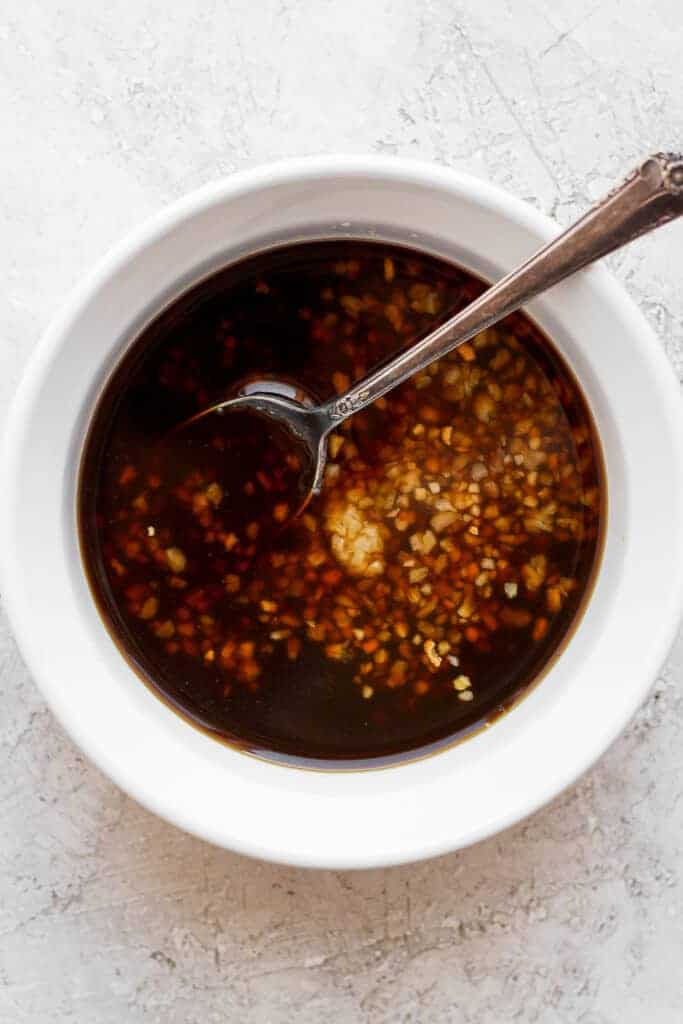 Ingredients for Pork Chop Marinade
This really is the best pork chop marinade. It's actually also our favorite grilled pork chop marinade because the ends results are just mouthwatering!
Soy sauce: you'll notice that salt is not included in the ingredient list and that's because the majority comes from soy sauce!
Brown sugar: brown sugar gives this sweet and salty marinade the sweetness. Any kind works.
Worcestershire sauce: I love Worcestershire sauce in marinades because it's tangy and savory.
Garlic: the garlic in this really pulls the marinade together.
Lemon: a little bit of citrus is truly the cherry on top!
What kind of pork chops should I buy?
There are so many different kinds of pork chops on the market –> thick, thin, bone-in, boneless.
This pork chop marinade works for any and all pork chops.
In the photos in this post, we used thick-cut bone-in pork chops that we got straight from the butcher at a local grocery store.
What to Marinate Pork Chops In
When marinating any kind of meat, we typically use 2 different vessels:
Casserole dish: if you use a casserole dish, we recommend flipping your pork chops a few times to make sure everything is nice and coated.
Gallon-size plastic bag: I prefer to use a plastic bag because I find that more of the meat gets coated.
How long to marinate pork chops?
When it comes to this easy pork chop marinade, the longer the better in reference to marination time!
We recommend marinating your pork chops for 12-24 hours. However, if you're short on time, anywhere from 2-4 hours will work.
Trust us when we say the longer the better. Your pork chops will become so juicy and flavorful the longer they sit,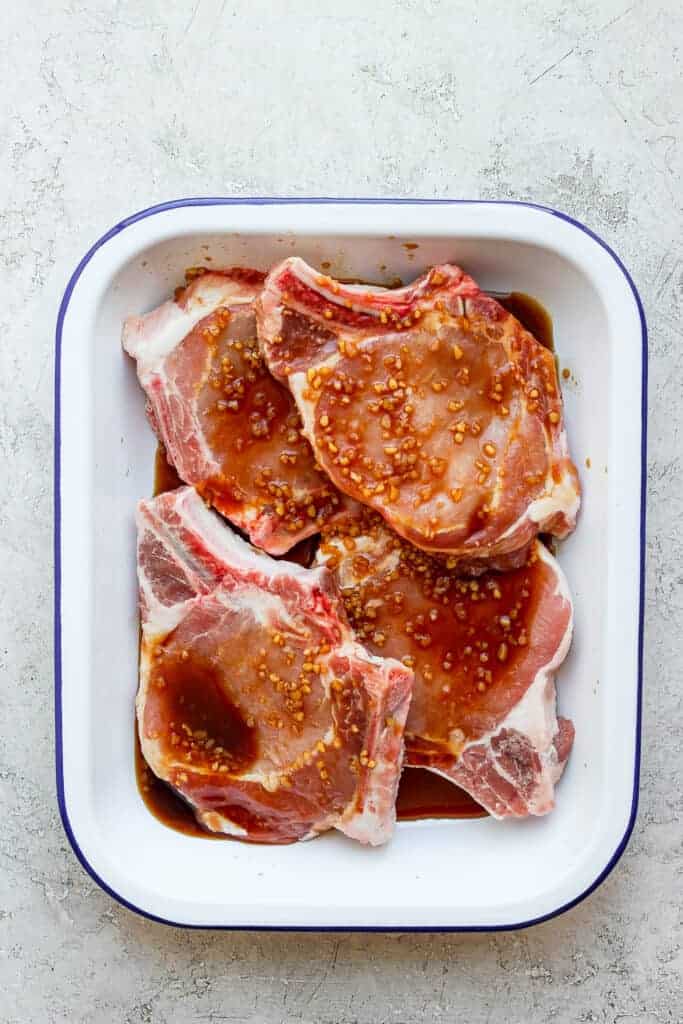 Ways to Cook Marinated Pork Chops
I mentioned that this is a fantastic grilled pork chop marinade, but it's also great for a variety of other cooking methods too.
Grill: Grill pork chops at 400ºF over direct heat for around 6-8 minutes per side or until fully cooked.
Oven: Roast at 375ºF for around 15-20 minutes, depending on how thick your pork chops are.
Instant Pot: Pressure cook pork chops on high pressure for around 10 minutes.
Pork Internal temperature
According to FoodSaftey.gov, pork's safe minimum internal temperature is at least 145ºF.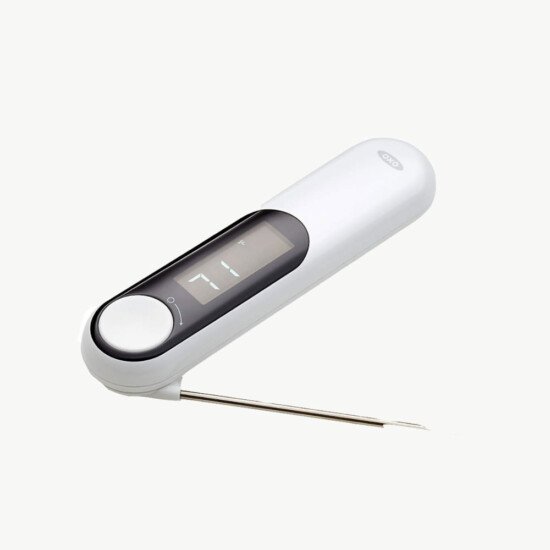 recommendation
Meat Thermometer
Looking for a high-quality meat thermometer? The OXO Thermocouple Thermometer is great for measuring the internal temperature of any meat.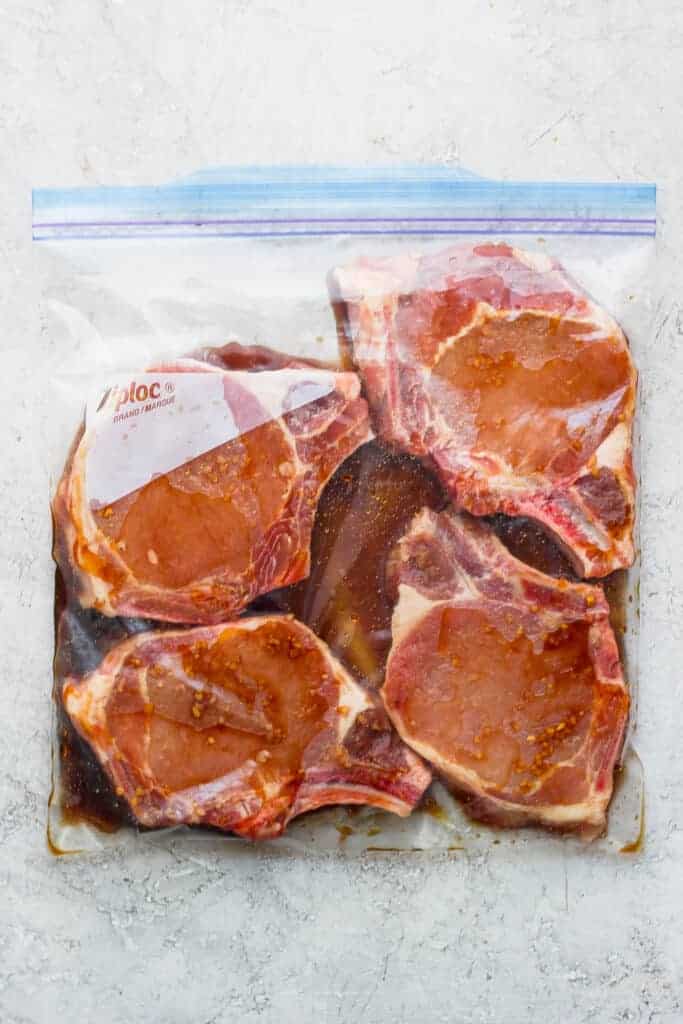 Can you freeze marinated pork chops?
This pork chop marinade is seriously so perfect for freezing! Instead of marinating your pork for the recommended 12-24 hours, place the plastic bag right into the freezer. Freeze for up to 3 months.
Before cooking, let the pork chops thaw completely and then follow your favorite cooking method.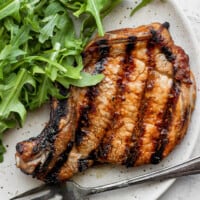 Amazing Pork Chop Marinade
A sweet and salty pork chop marinade made with just 5 ingredients. It's made with soy sauce, brown sugar, lemon juice, garlic, and Worcestershire.
Prep: 12 hoursCook: 0 minutesTotal: 12 hours
Fat 9 Carbs 13 Protein 48
Yield 4 1x
Ingredients
2

-lb.1-inch thick, bone-in pork chops (we used 4)

1/4 cup

soy sauce

3 tablespoons

light brown sugar

1 tablespoon

Worcestershire sauce

1 tablespoon

minced garlic

1/2

medium lemon, juiced (2 tablespoons)
Instructions
Add the soy sauce, light brown sugar, Worcestershire sauce, minced garlic, and lemon juice into a bowl and whisk until the sugar dissolves.

Place the pork chops into a large, gallon-size plastic bag and then pour the marinade into the bag. 

Remove the air from the plastic bag and carefully massage the marinade into the pork chops. 

Place the pork chops into the fridge and marinate for 12-24 hours or for at least 2-4 hours.

When you're ready to cook your pork chops, follow your favorite cooking method such as these grilled pork chops.
Nutrition Facts
Serving Size: 1/4 Calories: 307 Sugar: 3 Fat: 9 Carbohydrates: 13 Fiber: 0 Protein: 48
Author: Lee FunkeCategory: MarinadeMethod: No BakeCuisine: American
Keywords: pork chop marinade, best pork chop marinade
Photography: photos taken in this post are by Erin from The Wooden Skillet.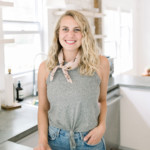 Lee is the founder of Fit Foodie Finds and based in Minneapolis, MN. She started this website in 2010 as a way to share her love for real food and wellness.