Thanksgiving is one of our favorite holidays! Family and friends gather without the pressure of gifting, decorating, or even dressing up. The focus is on gratitude and food. What's not to love? Well, if you're the host, and you want or need to create a gluten-free Thanksgiving menu, you may not feel so at ease. We're here to help you navigate this special holiday with a done-for you Thanksgiving menu. It includes a Thanksgiving grocery list, 7 gluten-free Thanksgiving recipes, prep time guideline, and even printable menu cards.
A Done-for-you Menu with Thanksgiving Grocery List
This post includes four downloadable and printable PDFs with everything you need to get your gluten-free Thanksgiving menu on the table with ease and pride.
Our gluten-free Thanksgiving menu includes "everything but the turkey," since most people already have their tried-and-true method for roasting, smoking, grilling, or frying a turkey. Here, we've included 7 gluten-free Thanksgiving recipes. Included is one beverage recipe, one appetizer recipe, one salad recipe, three side dish recipes, and one dessert recipe (yes, pie!). If you have other must-have favorites (such as a beloved potatoes or gravy recipe), you can easily add those to this menu. If you just want to make what's included here (plus your turkey), we guarantee you'll be satisfied and your guests will be, too!
---
Thanksgiving Grocery List (Printable) + Recipe Links
Click on the above image, the above button, or here to download and print the Thanksgiving grocery list. If you just want to check out the recipes or print just a few of them, click on any recipe image in the above PDF to be taken to that recipe page. Want to print all the recipes with one click in a single PDF? Just scroll down!
---
Gluten-Free Thanksgiving Menu with recipes (Printable) – All recipes Together in one PDF
The recipes included in this Done-For-You Thanksgiving Menu (everything but the turkey), are:
Click on the above recipe, the above button, or here to download an 8-page PDF that has all of the recipes in one handy printable place for you. (TIP: Print on the front and back of each sheet to use less paper when printing.) If you just want to print some of the recipes, you can select to print only those pages, or reference the menu and grocery list PDF above, and click through to the blog posts for just the recipes you want.
---
Get it All Done: What to Prep & when
When should you start thawing the turkey? What recipes and steps can you prep ahead of time? Use the following day-by-day suggested tasks and guidelines to help you have a stress-free Thanksgiving this year! We've included make-ahead Thanksgiving recipes so your holiday morning won't be full of chaos.
Click on the above image, the above button, or here to print out this handy Thanksgiving menu timeline. Check off each item as you go, one step at a time!
---
Printable thanksgiving Menu Cards
One of our favorite parts of Thanksgiving is creating a memorable table setting. To help you do that, we've included printable menu cards. If you make this done-for-you Thanksgiving menu for your guests this year, a menu card is a nice touch that let's everyone know the delicious things coming their way. (TIP: Print the menu cards on heavyweight paper, cut down the middle, and place one at each setting).
Click on the above menu card, the above button, or here to print out your own Gluten-Free Thanksgiving Menu Cards.
Happy Thanksgiving from all of us The Real Food Dietitians!
Pin It Now for Later!
---
All photos and content are copyright protected. Please do not use our photos without prior written permission. If you wish to republish a recipe, please rewrite the recipe in your own unique words and link back to the source recipe here on The Real Food Dietitians. Thank you!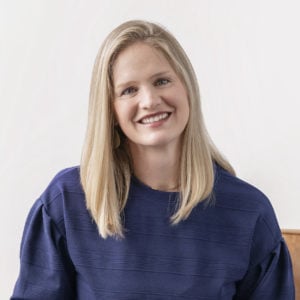 Jessie Shafer
Jessie is a Registered Dietitian Nutritionist living near Denver, CO where she splits her time among nearby playgrounds, typing away at her trusty laptop, and heating up her home kitchen with delicious experiments. Her best taste tester is her husband, a Denver firefighter with a well-trained palate. A former magazine editor-in-chief, Jessie has a long career in food publishing and health writing. While she once played centerfield for the Northwestern University softball team, Jessie now prefers her fitness in the way of biking up mountain passes and chasing two busy toddlers (the latter proving to be the more exhausting activity).
Reader Interactions